Cape Town's Victoria and Alfred (V&A) Waterfront is one of Africa's top tourist destinations. The oldest working harbour in the continent attracts 24 million visitors annually. It's not difficult to see why. The work, live, eat and play destination where the ocean meets South Africa's Mother City offers spectacular views of the iconic Table Mountain.
Within its 123 hectares, the V&A Waterfront offers over 85 restaurants of diverse styles and cuisines, a great shopping experience spanning from artisanal stands to high-end brands, as well as a myriad of family-friendly attractions and events.
Don't be fooled; the V&A Waterfront must not be dismissed as a mere tourist trap. Around 60% of the visitors are actually Capetonians and 17% South African. The working harbour also comprises of residential buildings and office spaces. The City Bowl is also a short walk away. So, the mix-used development is intimately interwoven with daily life in Cape Town.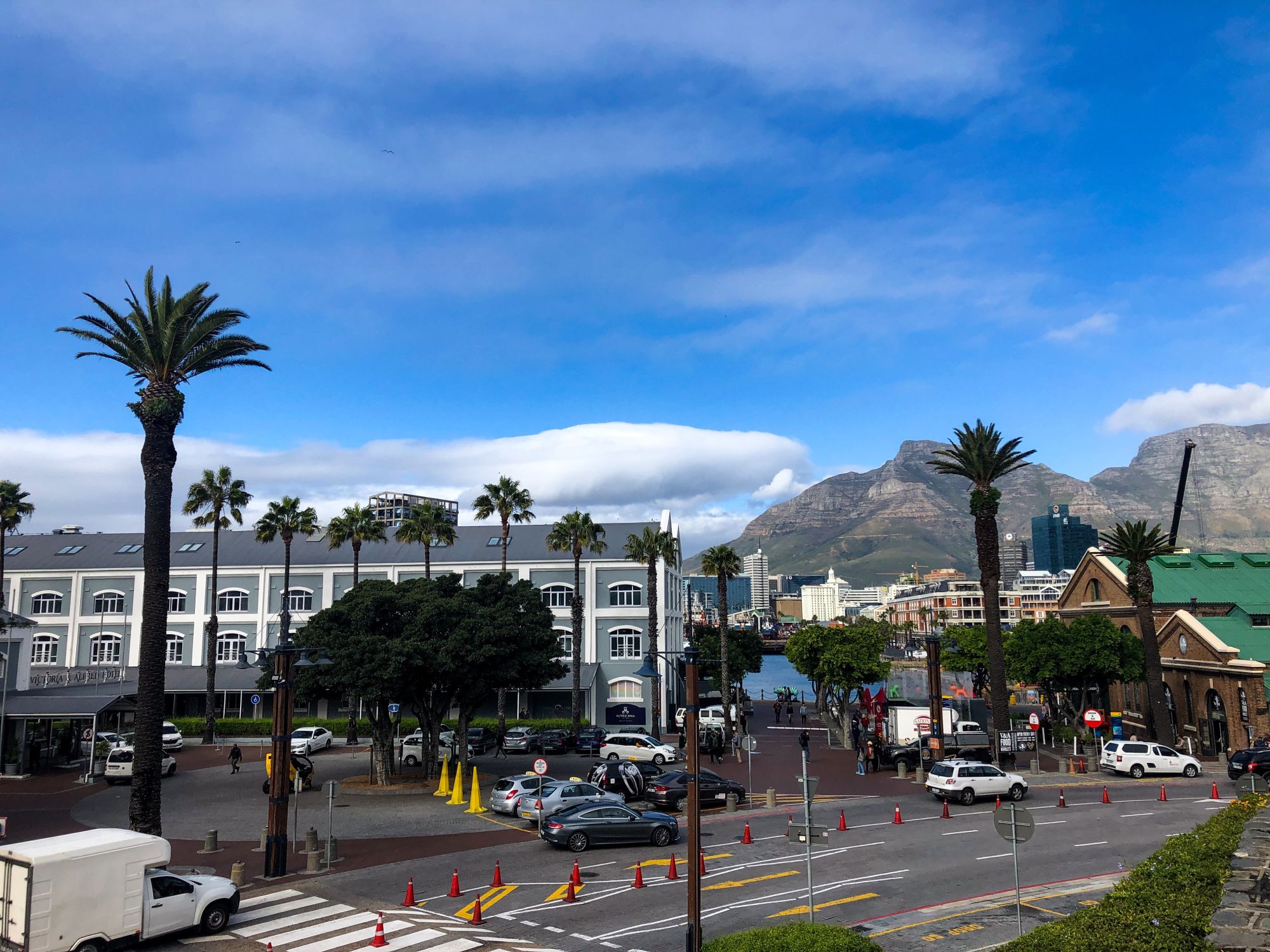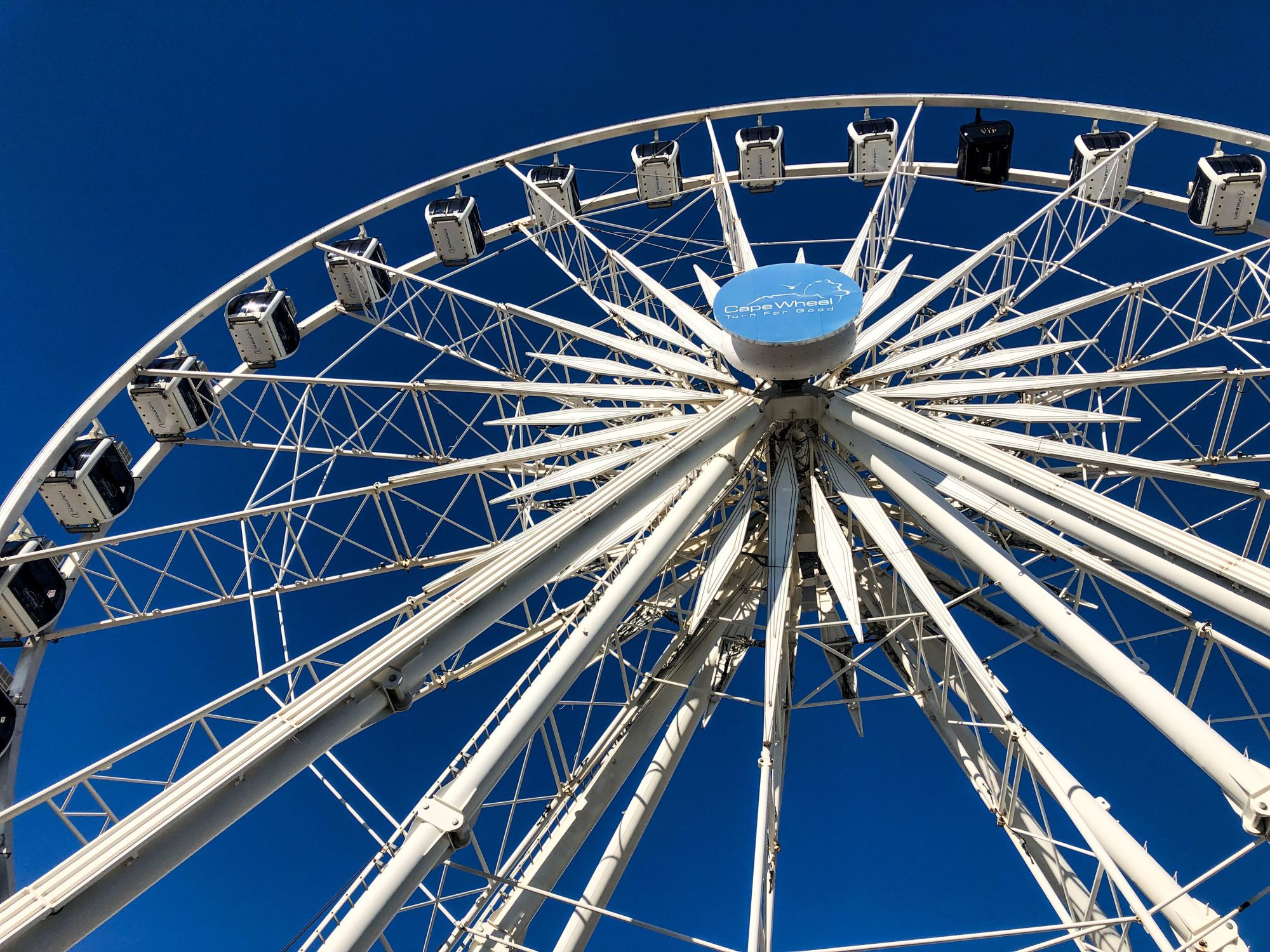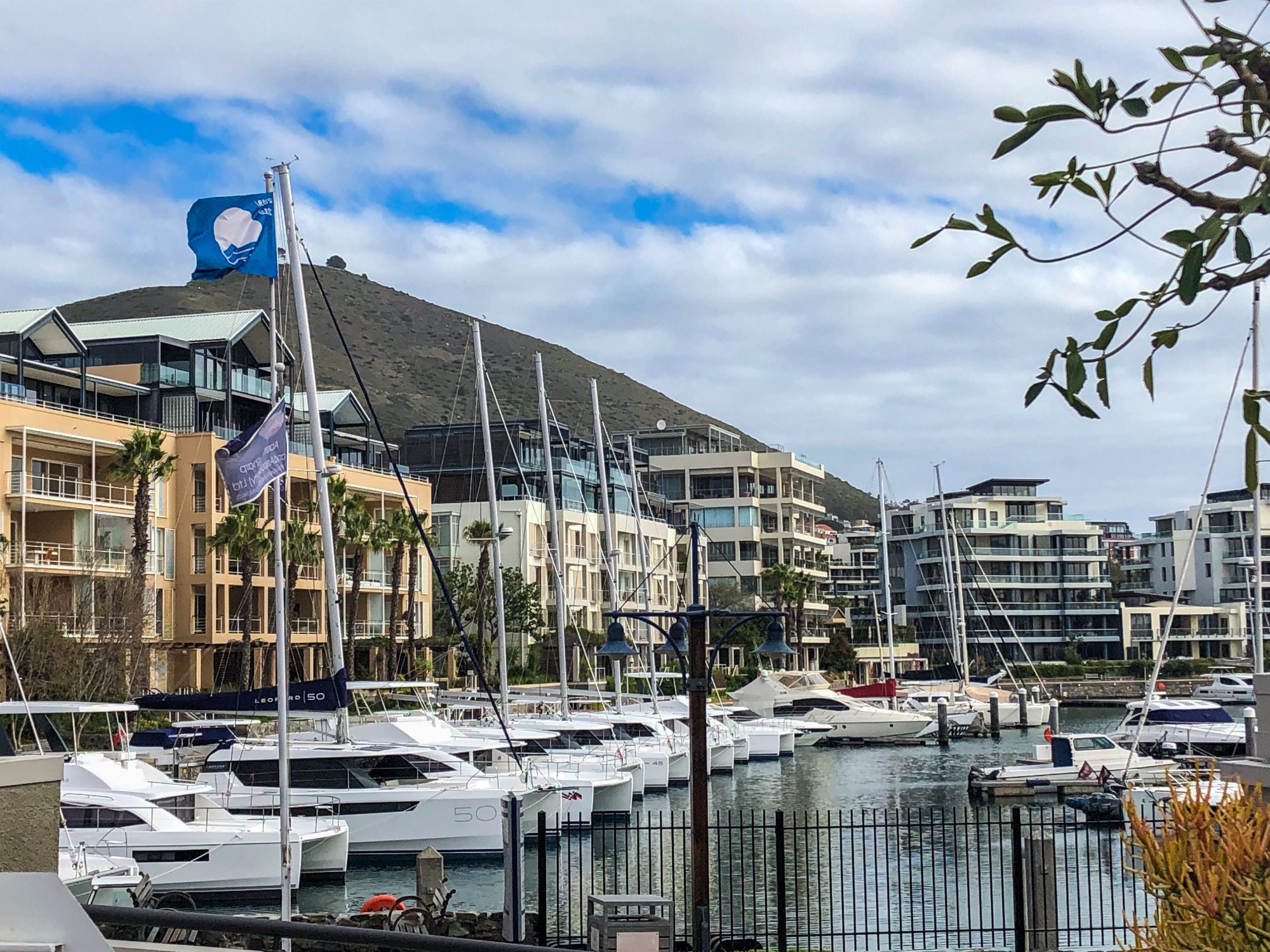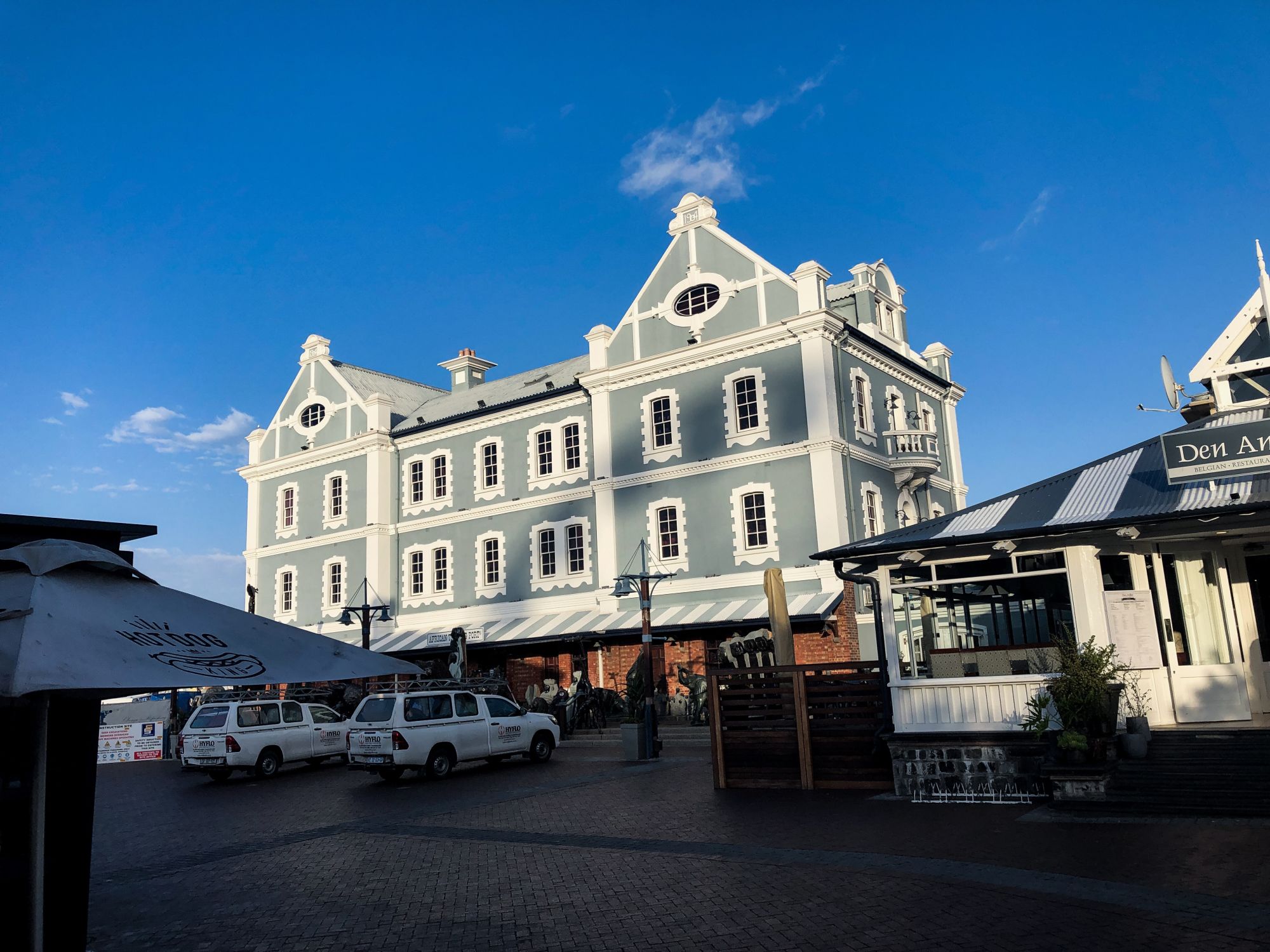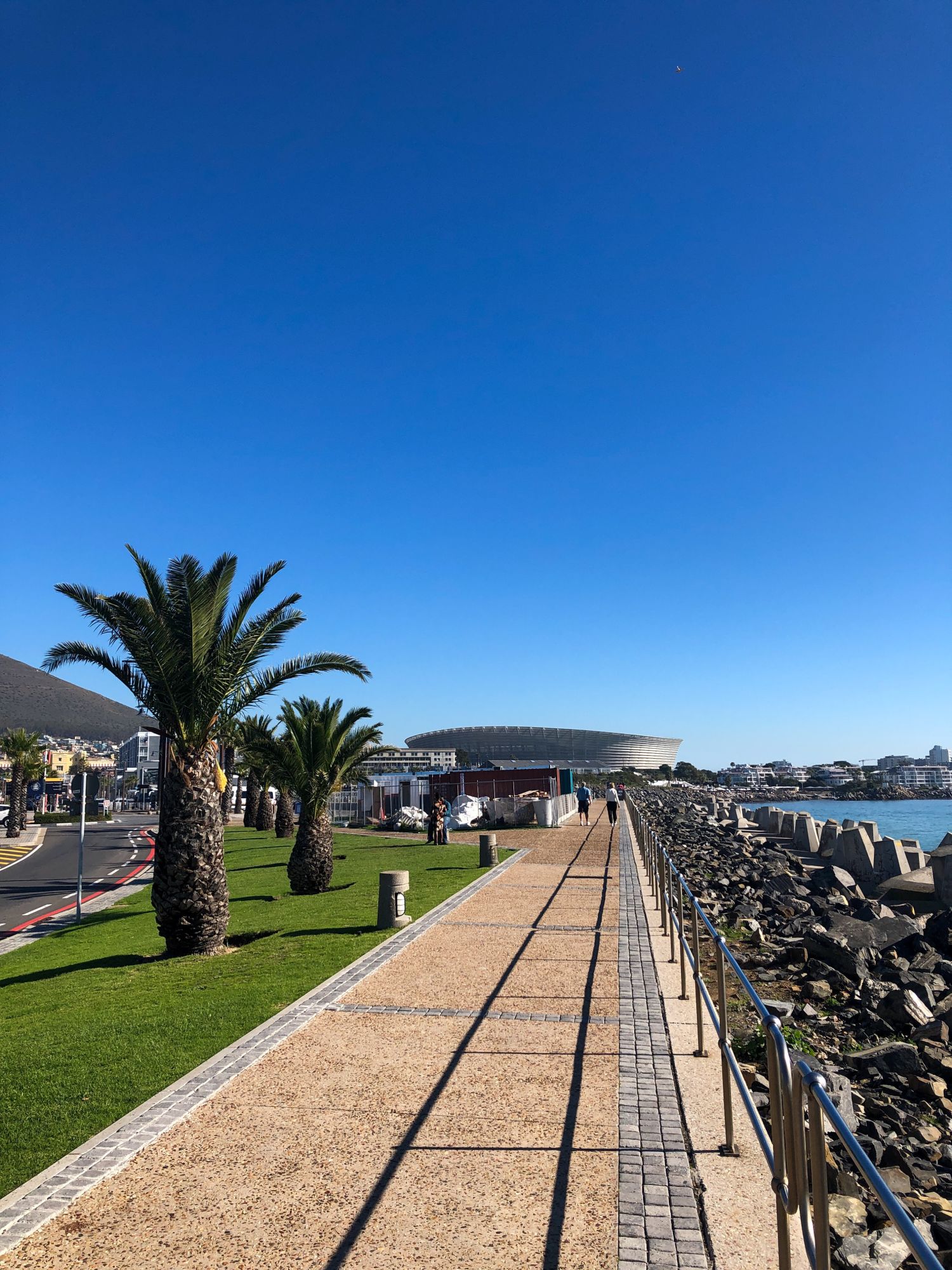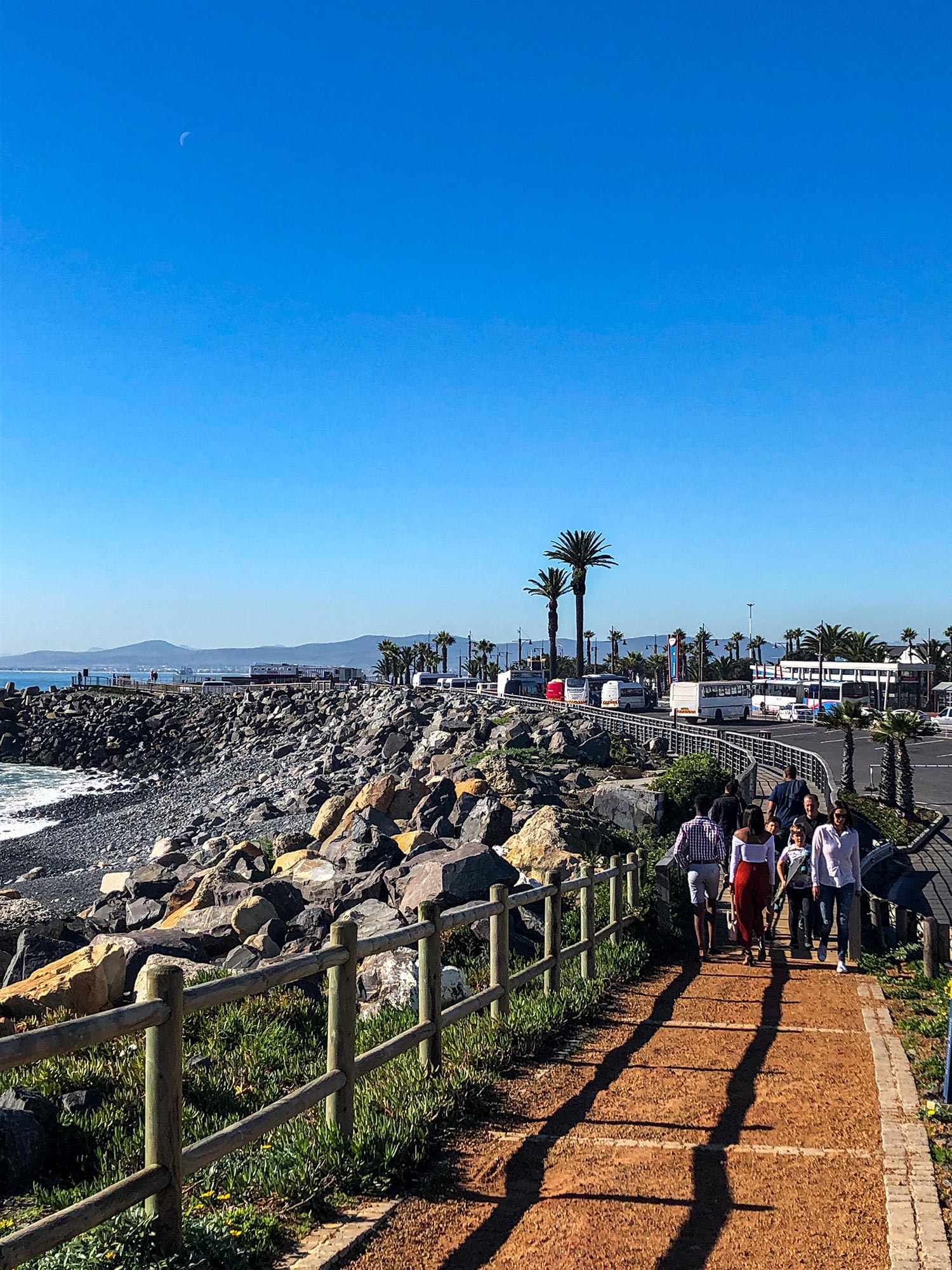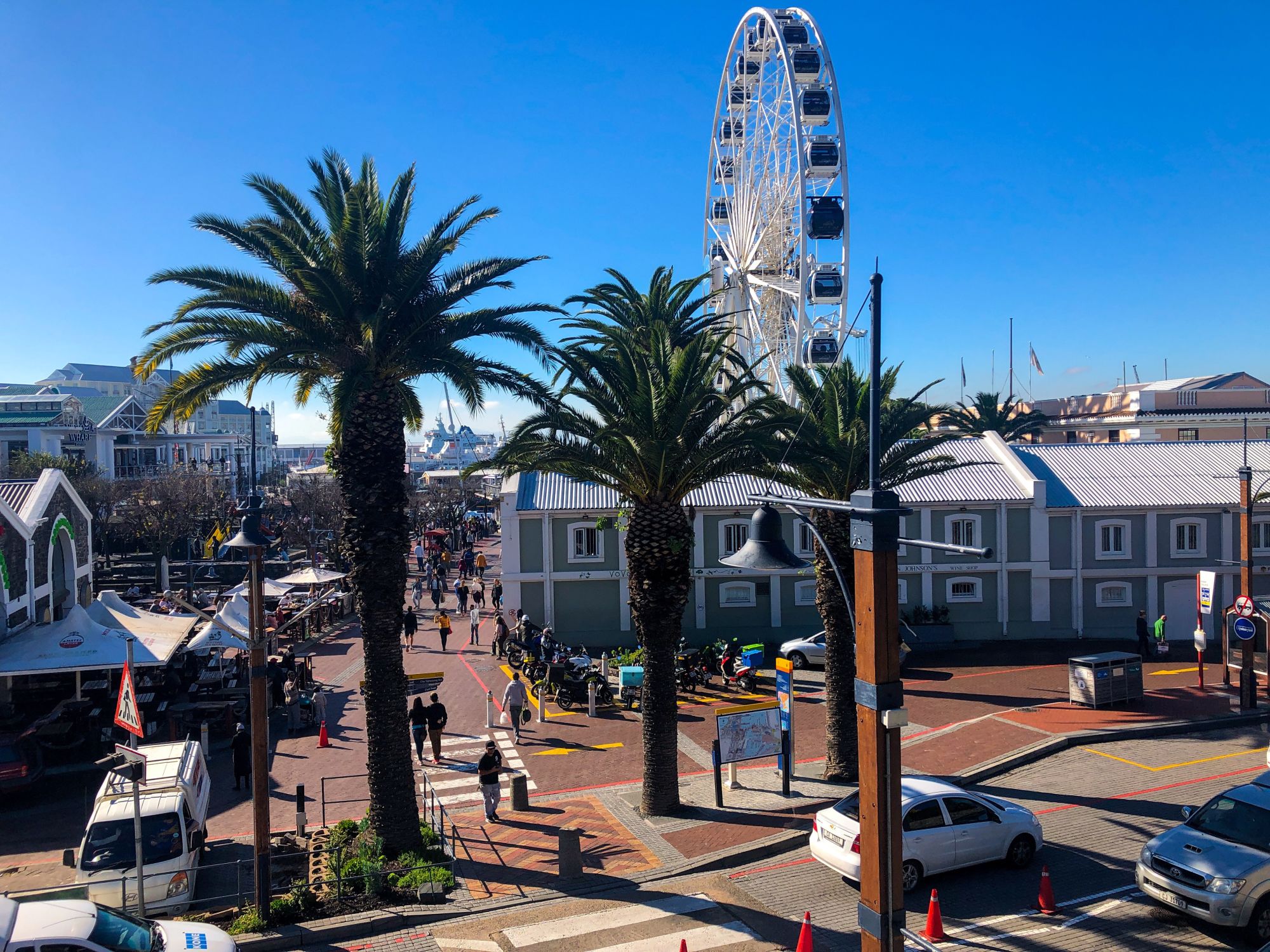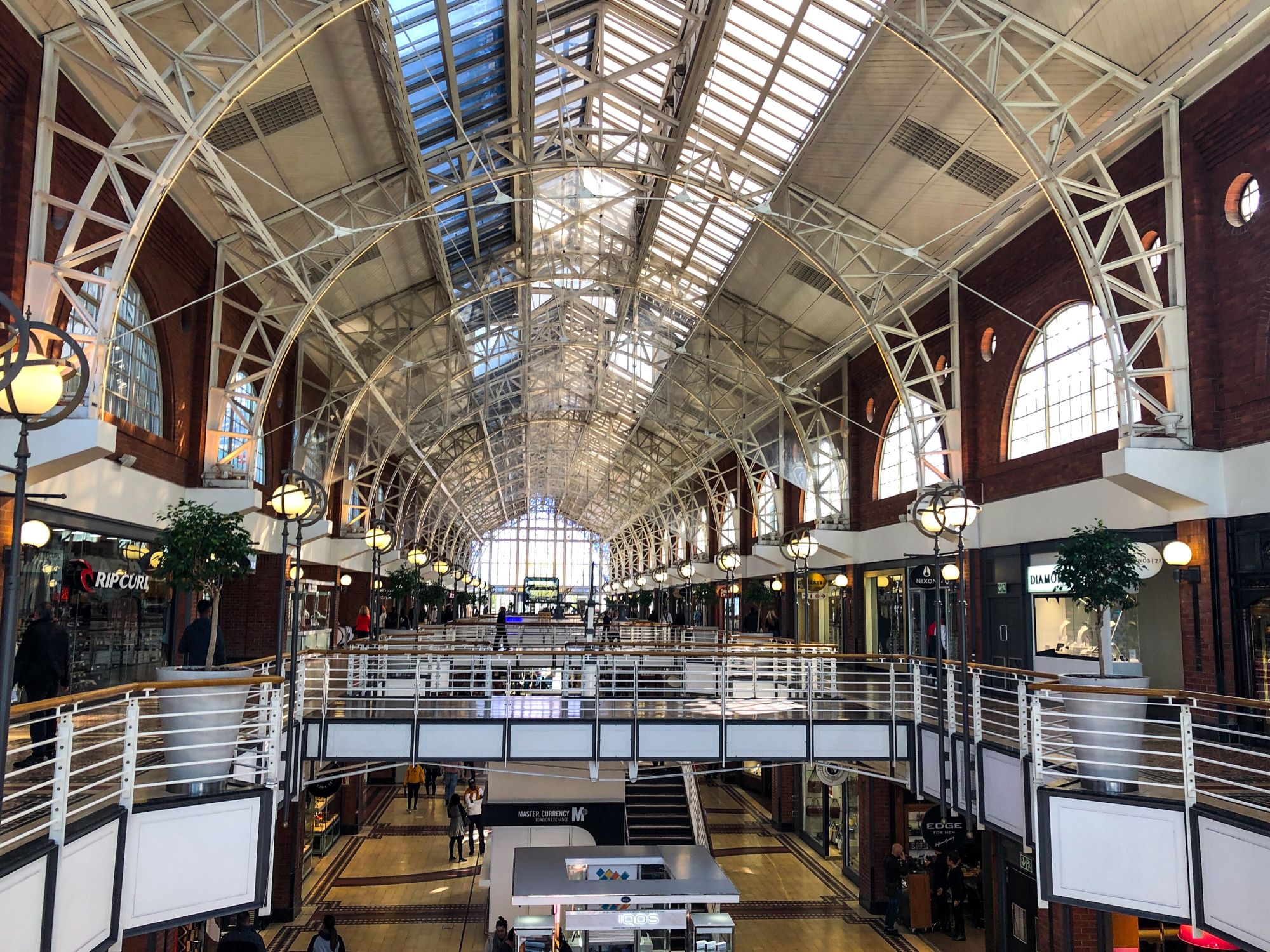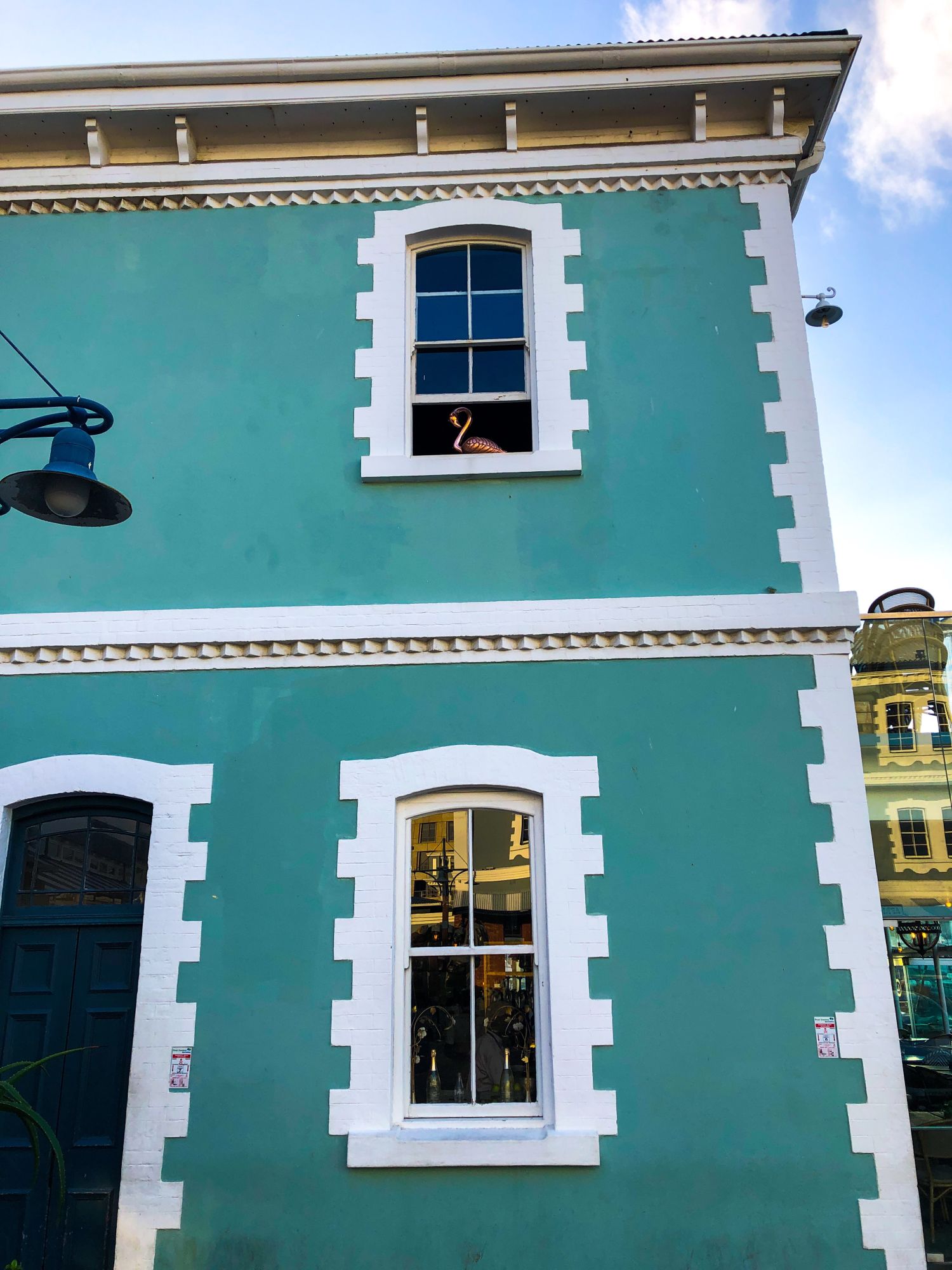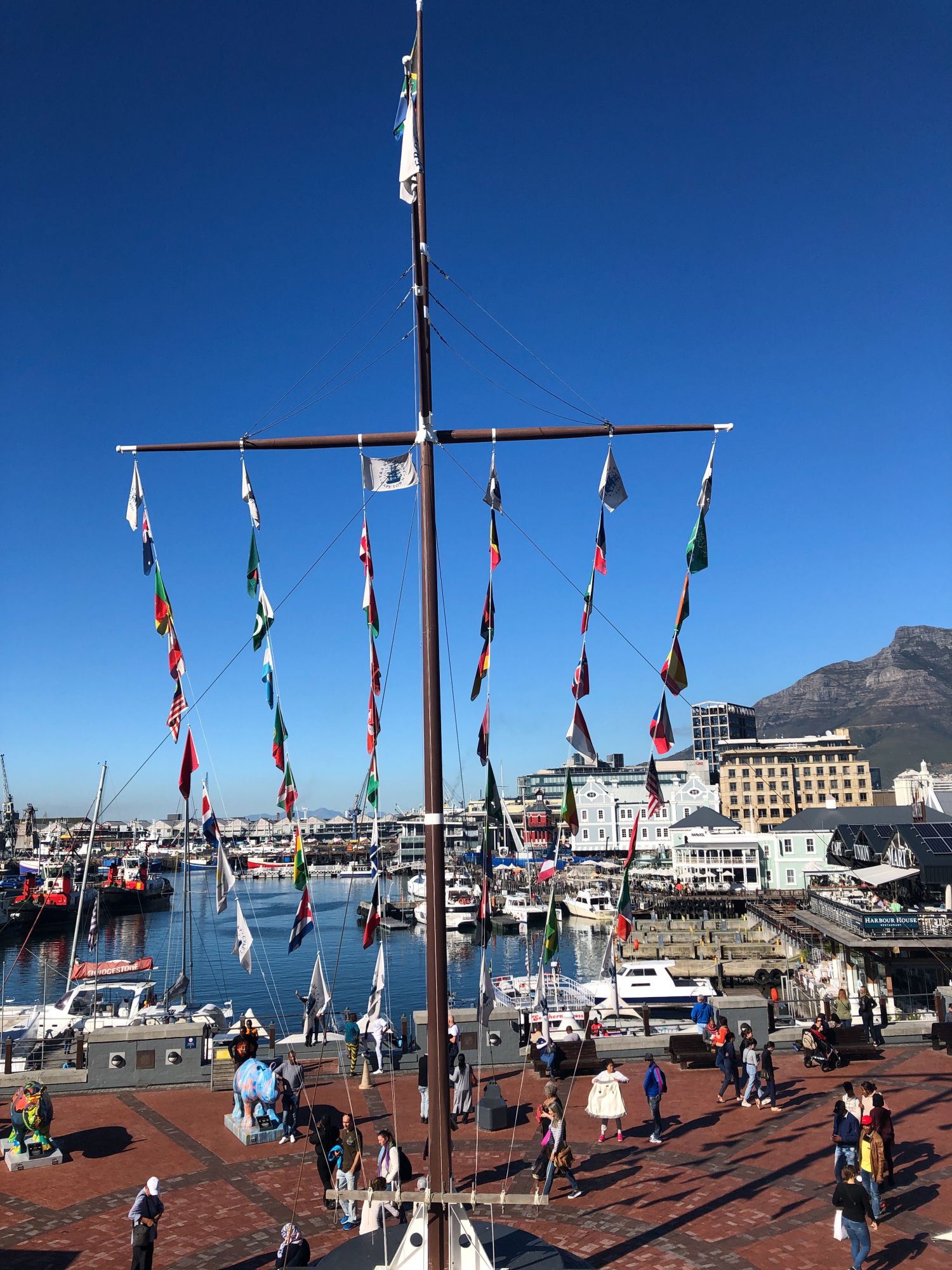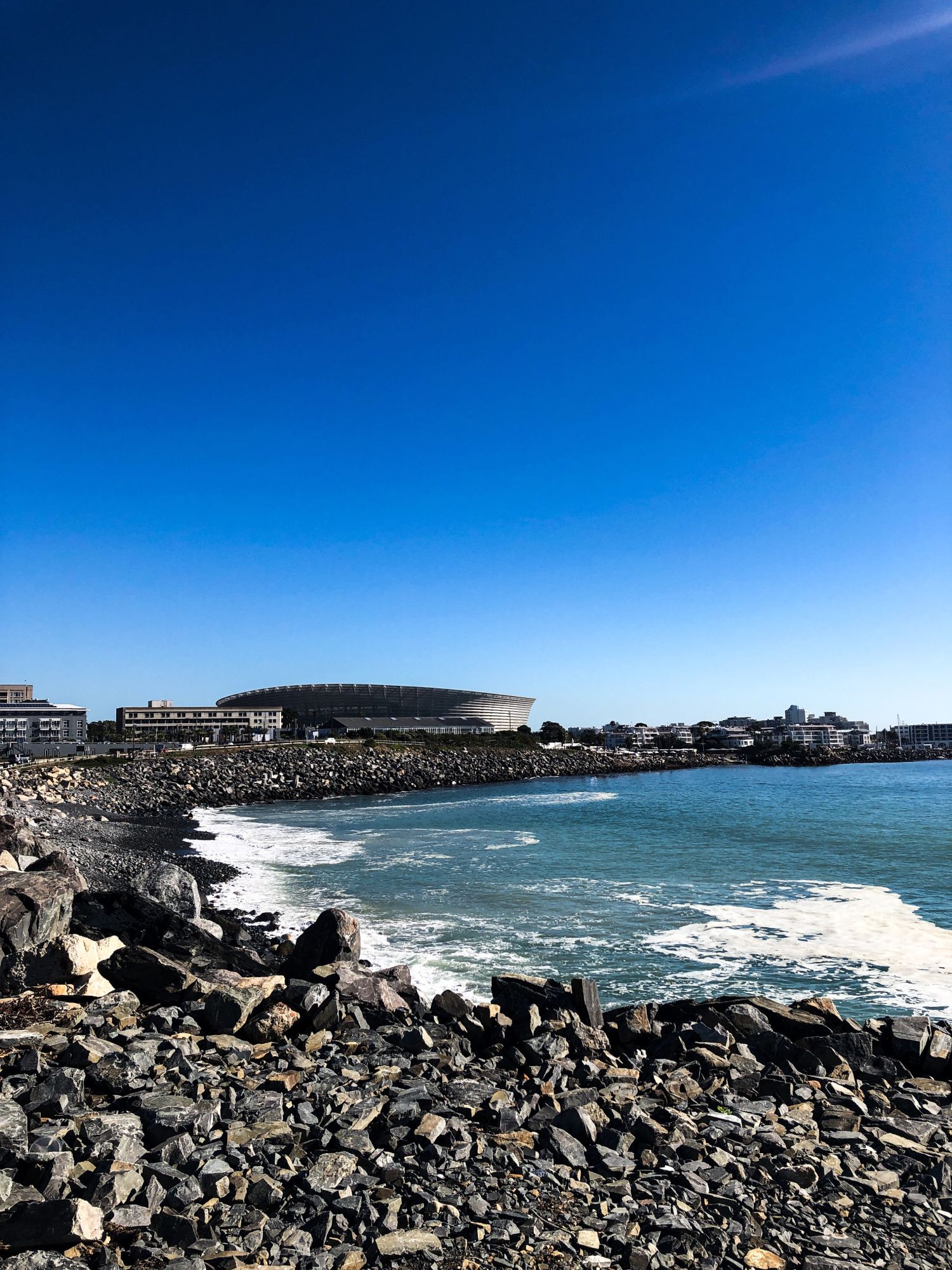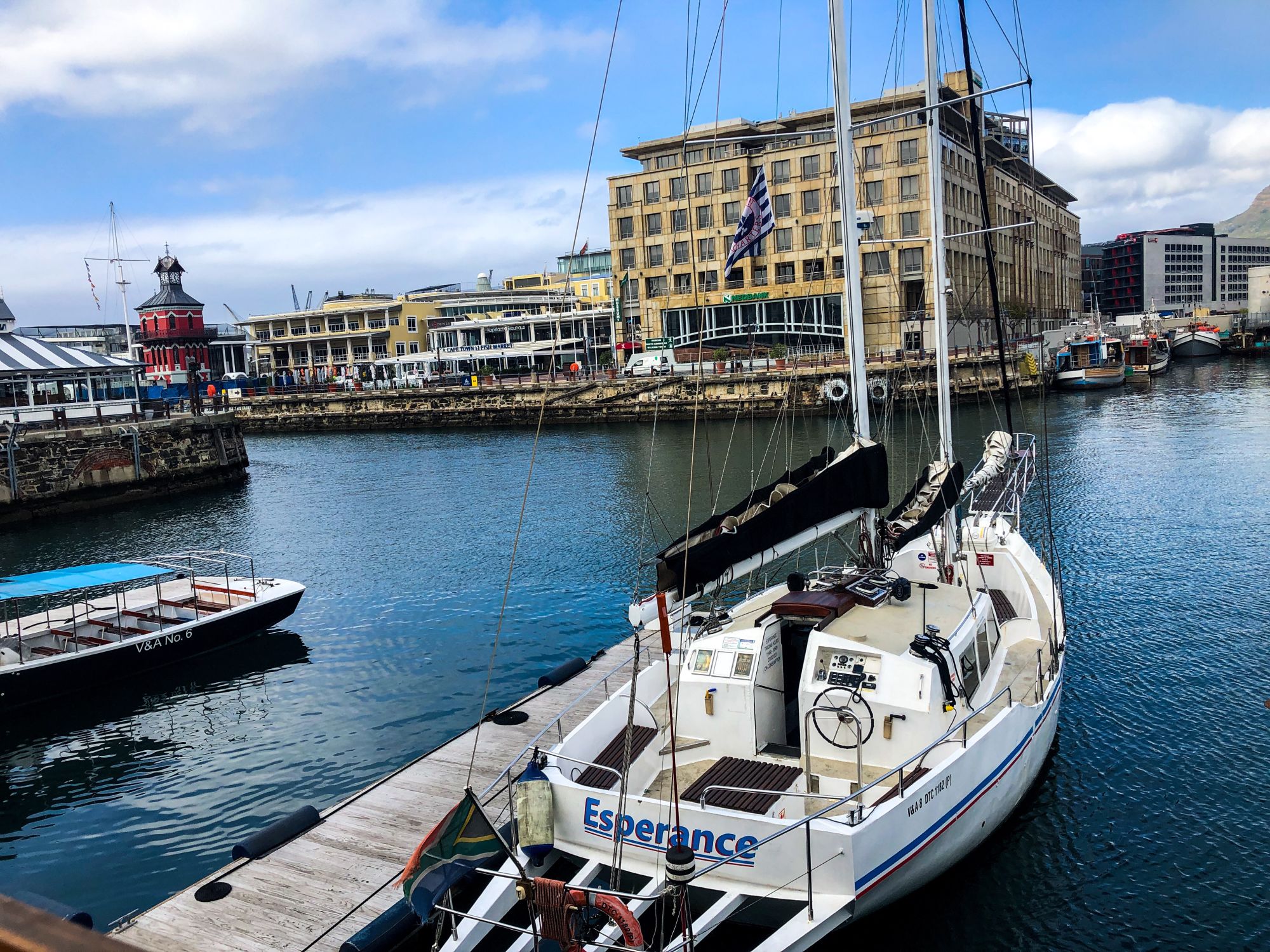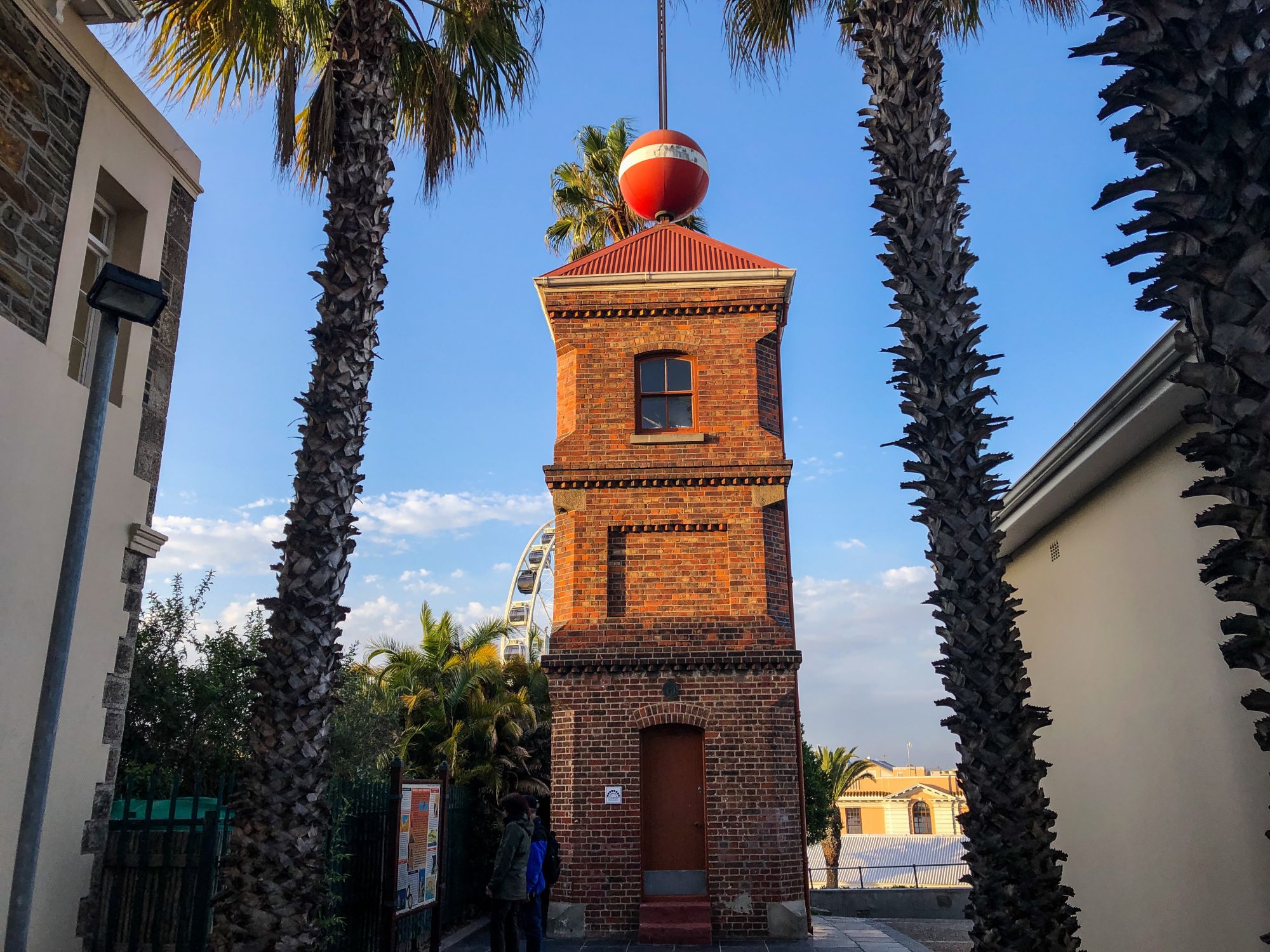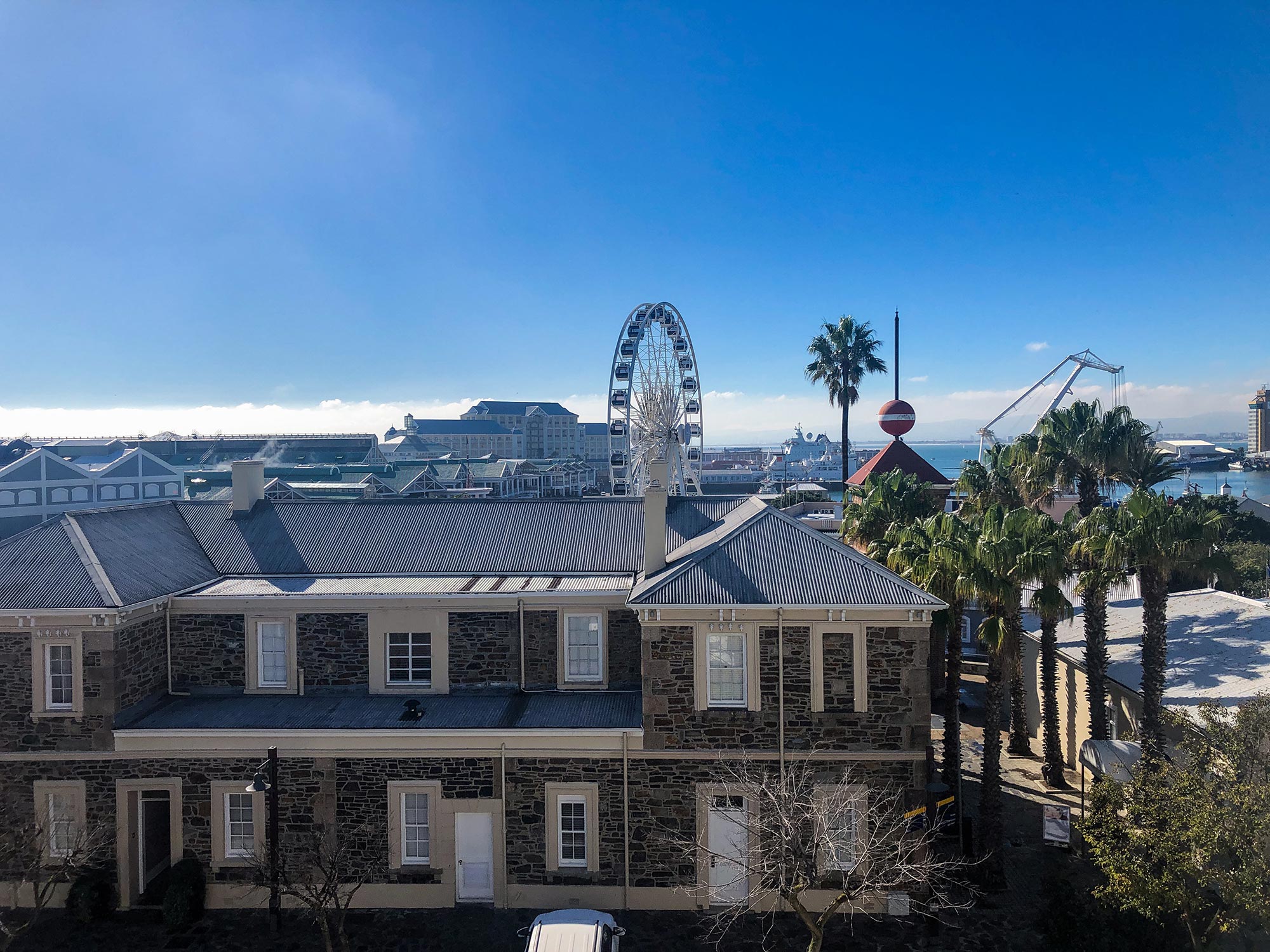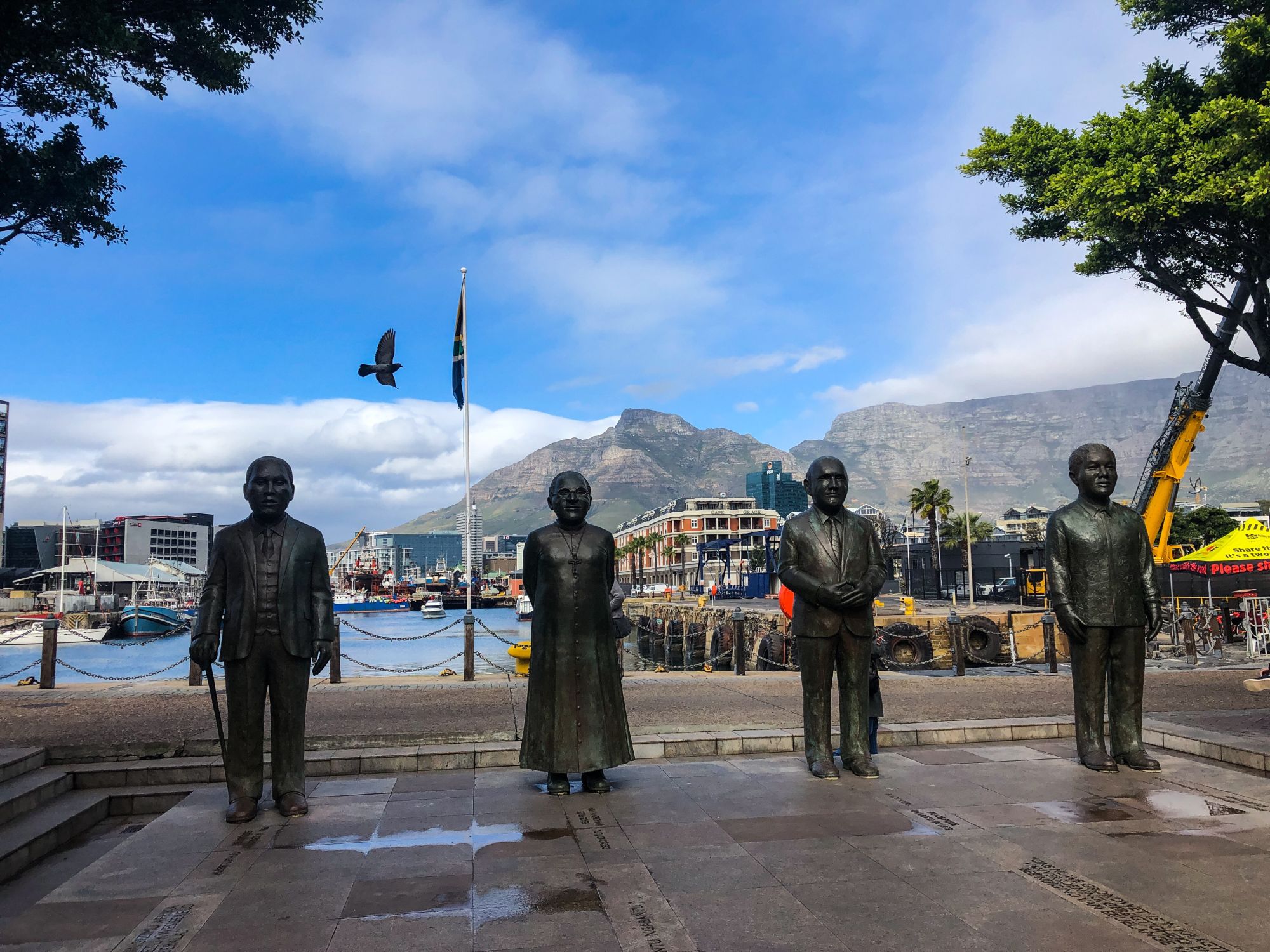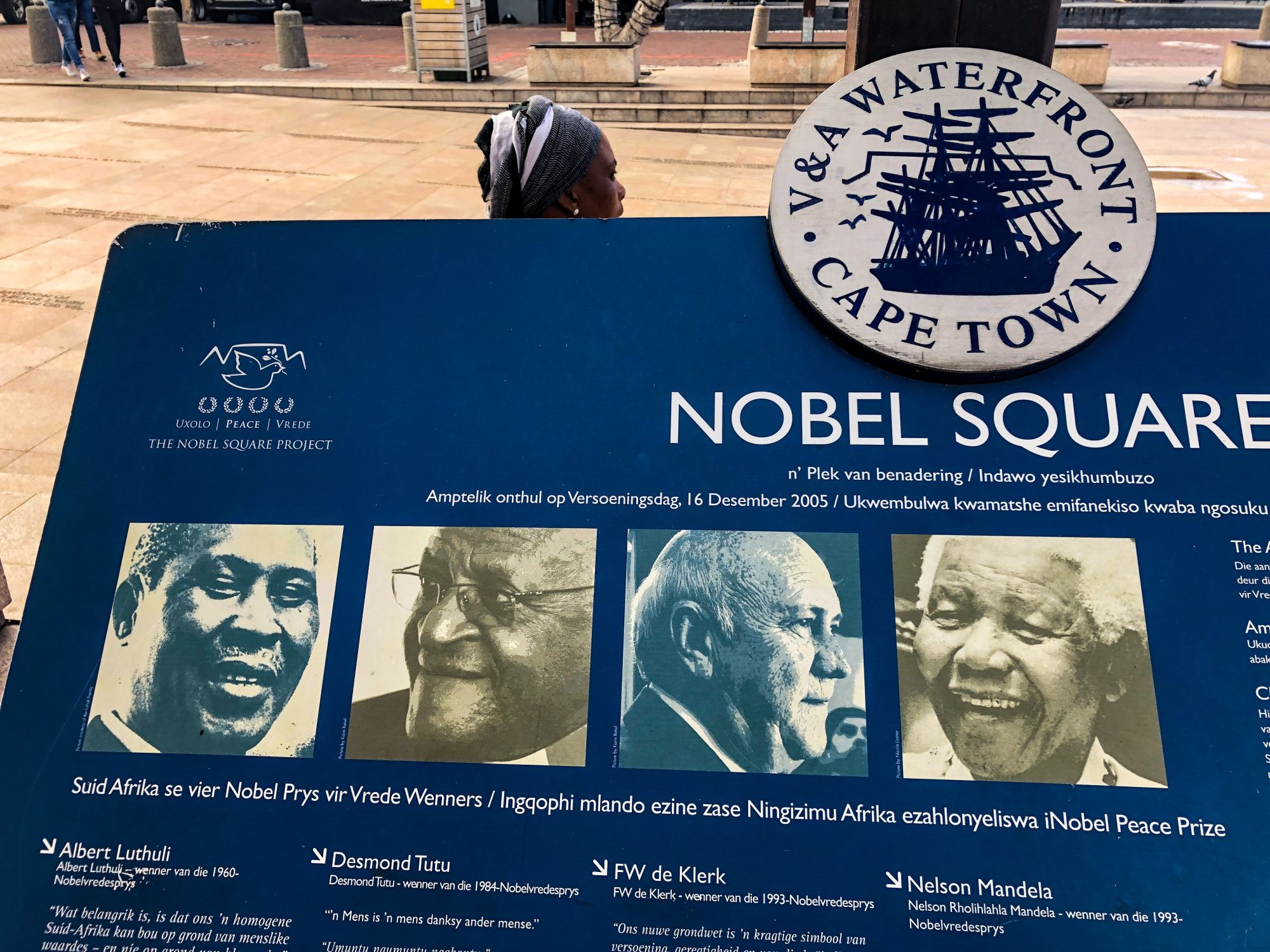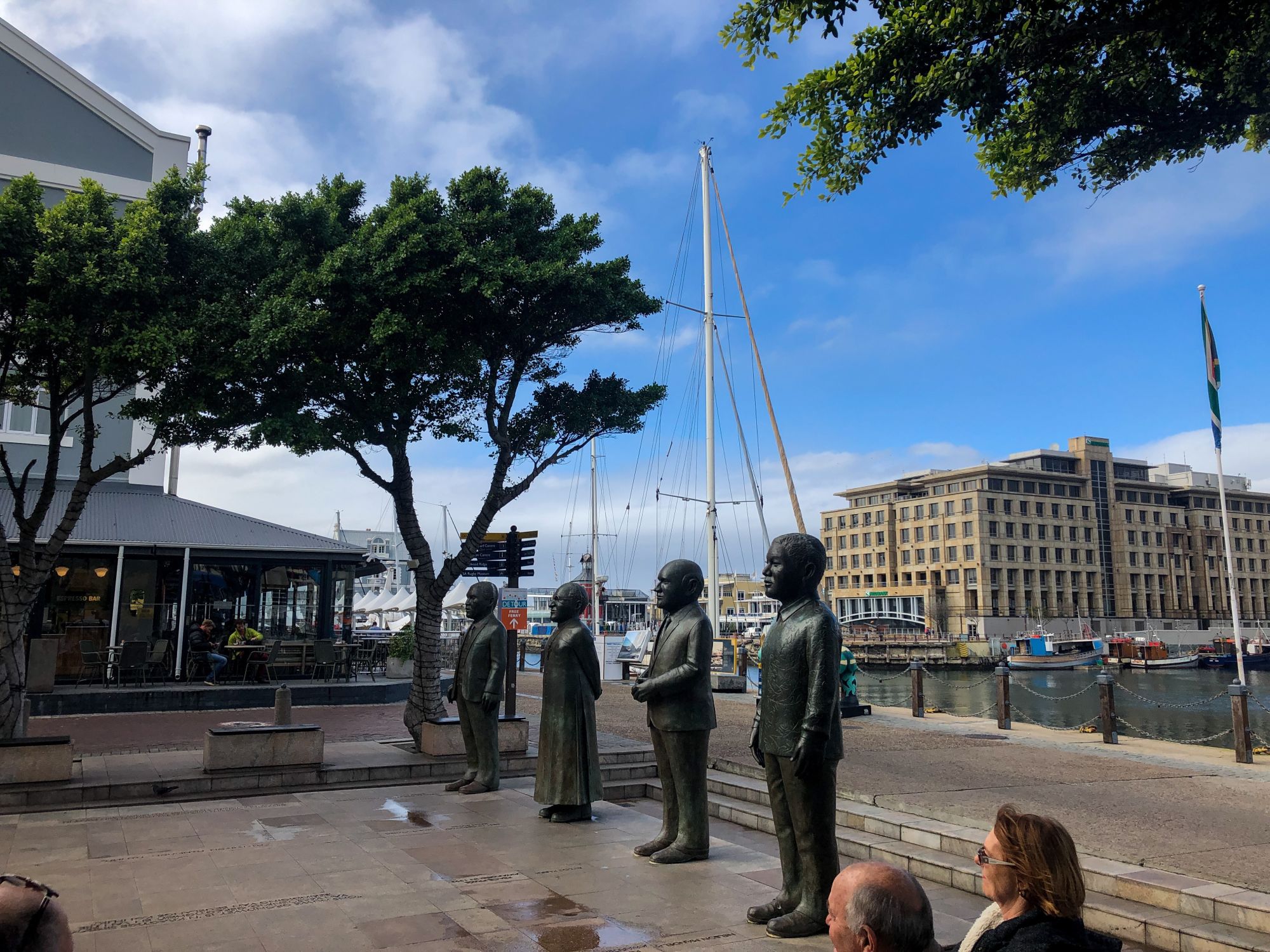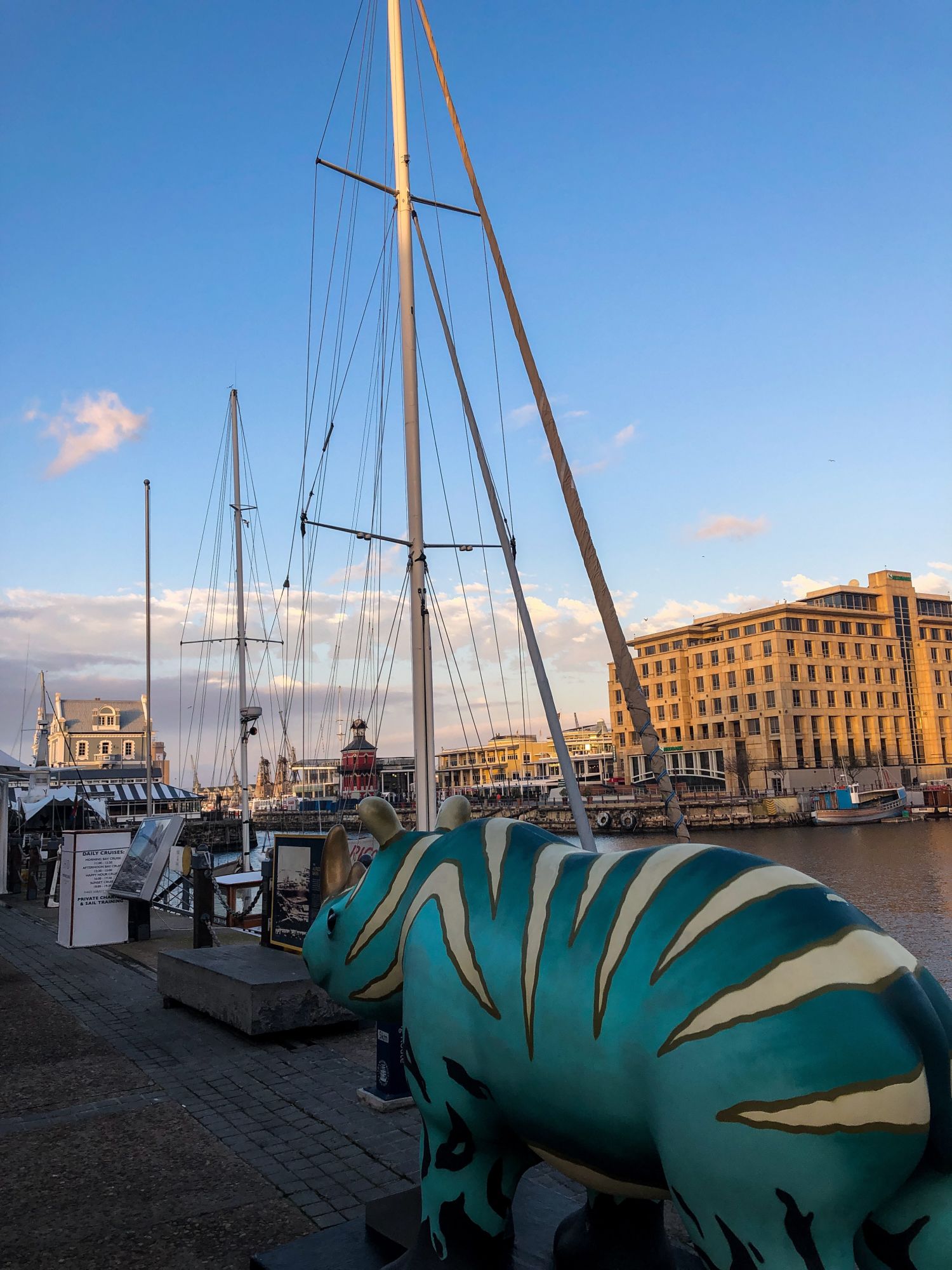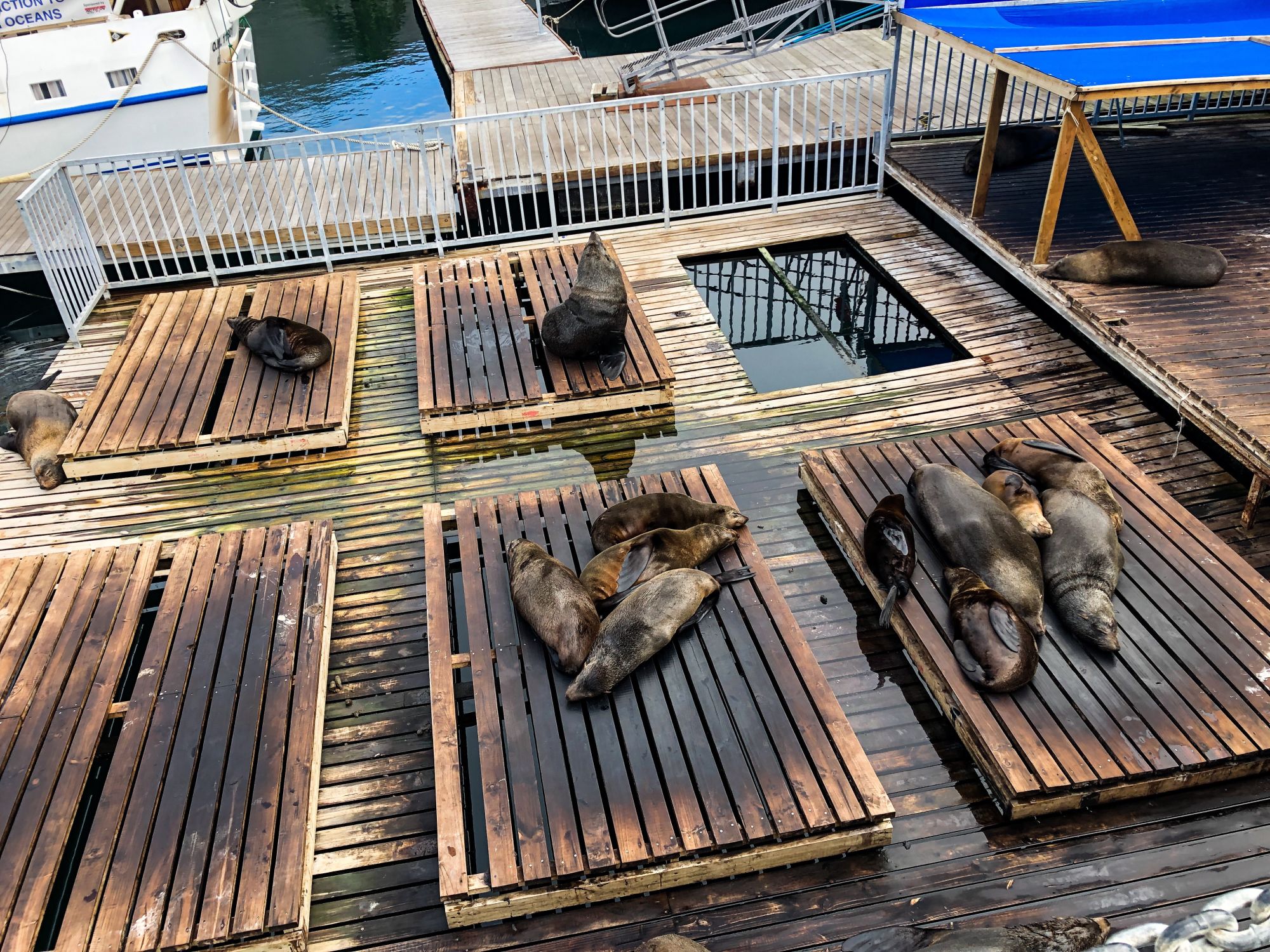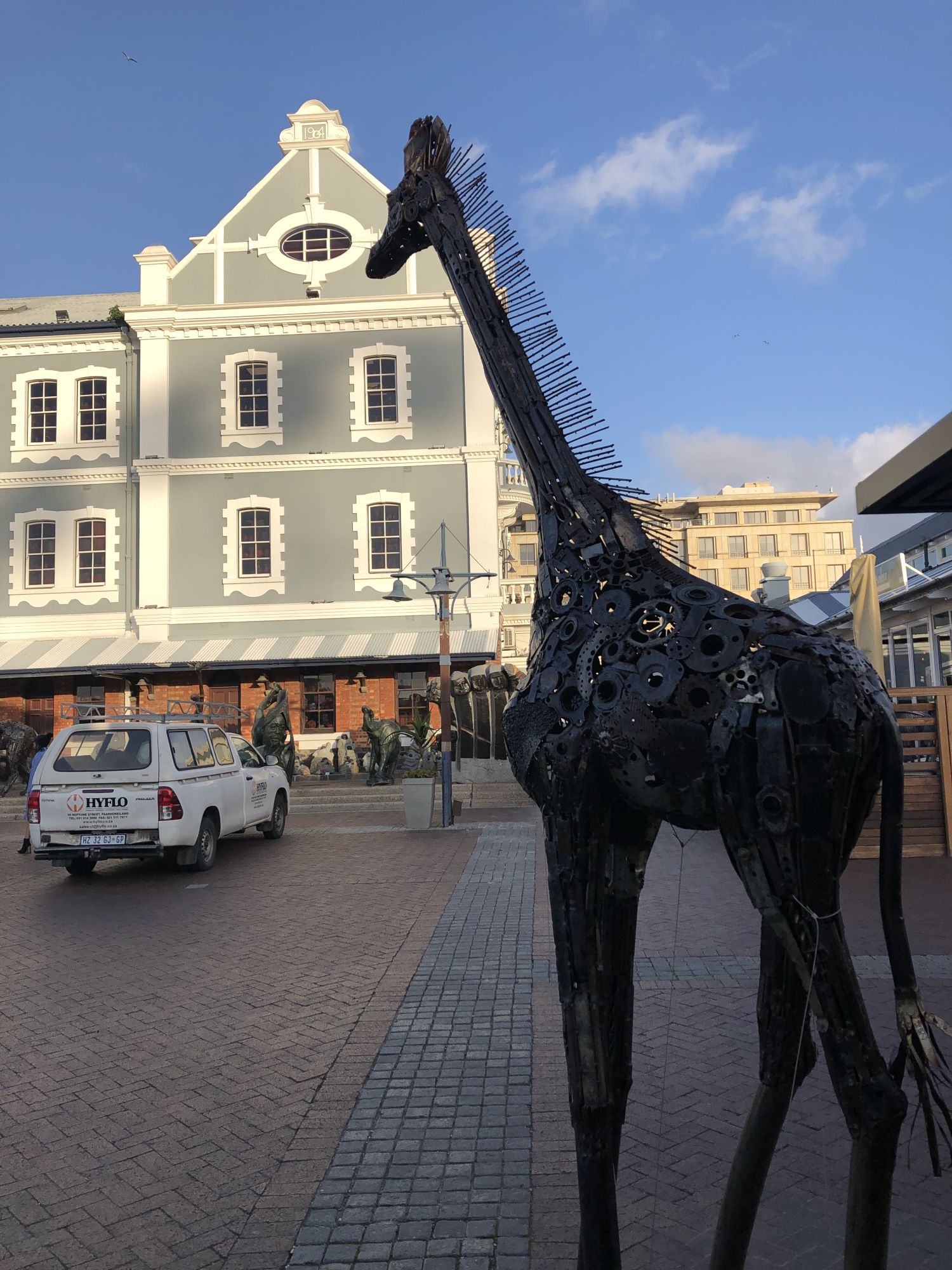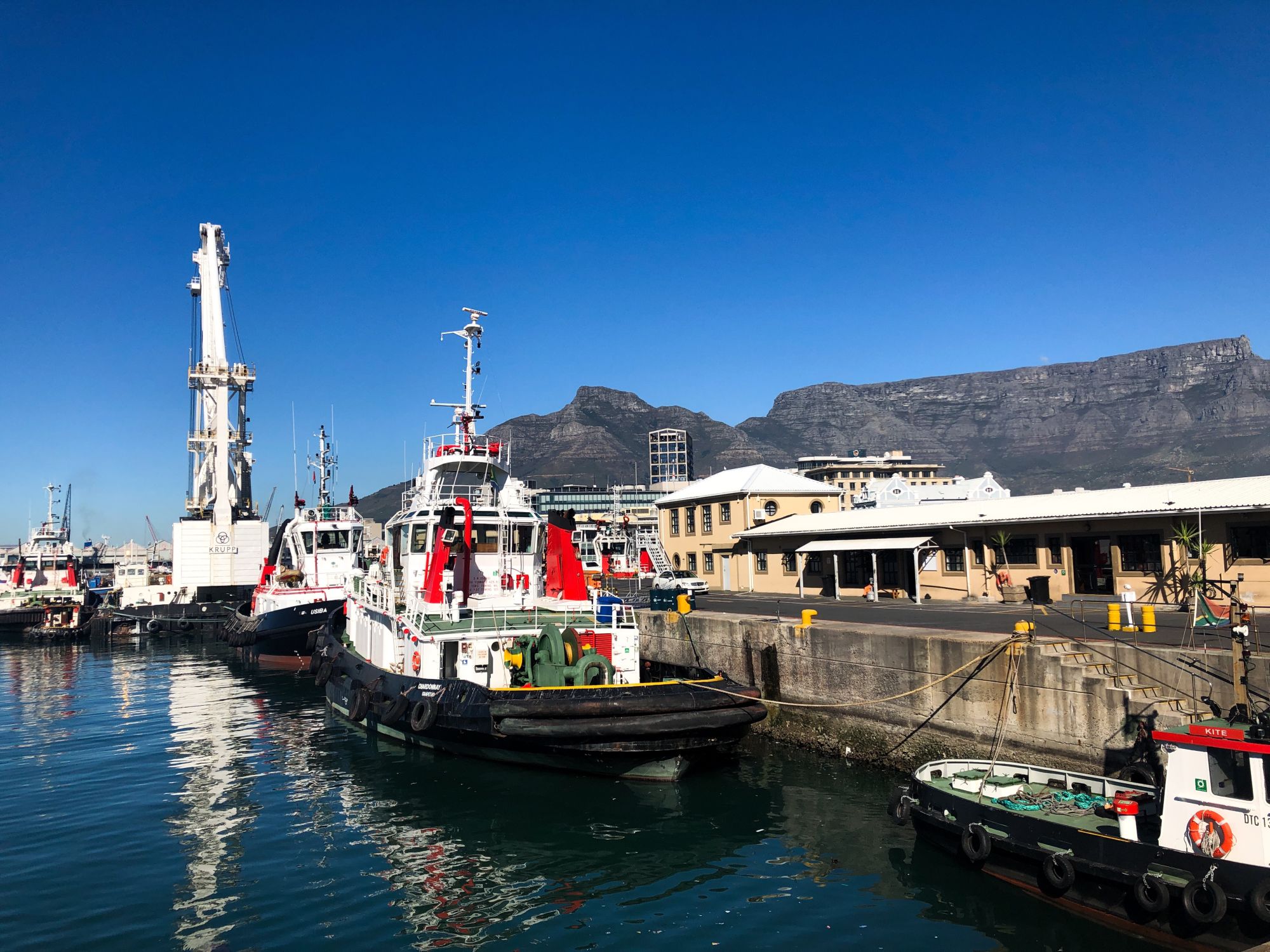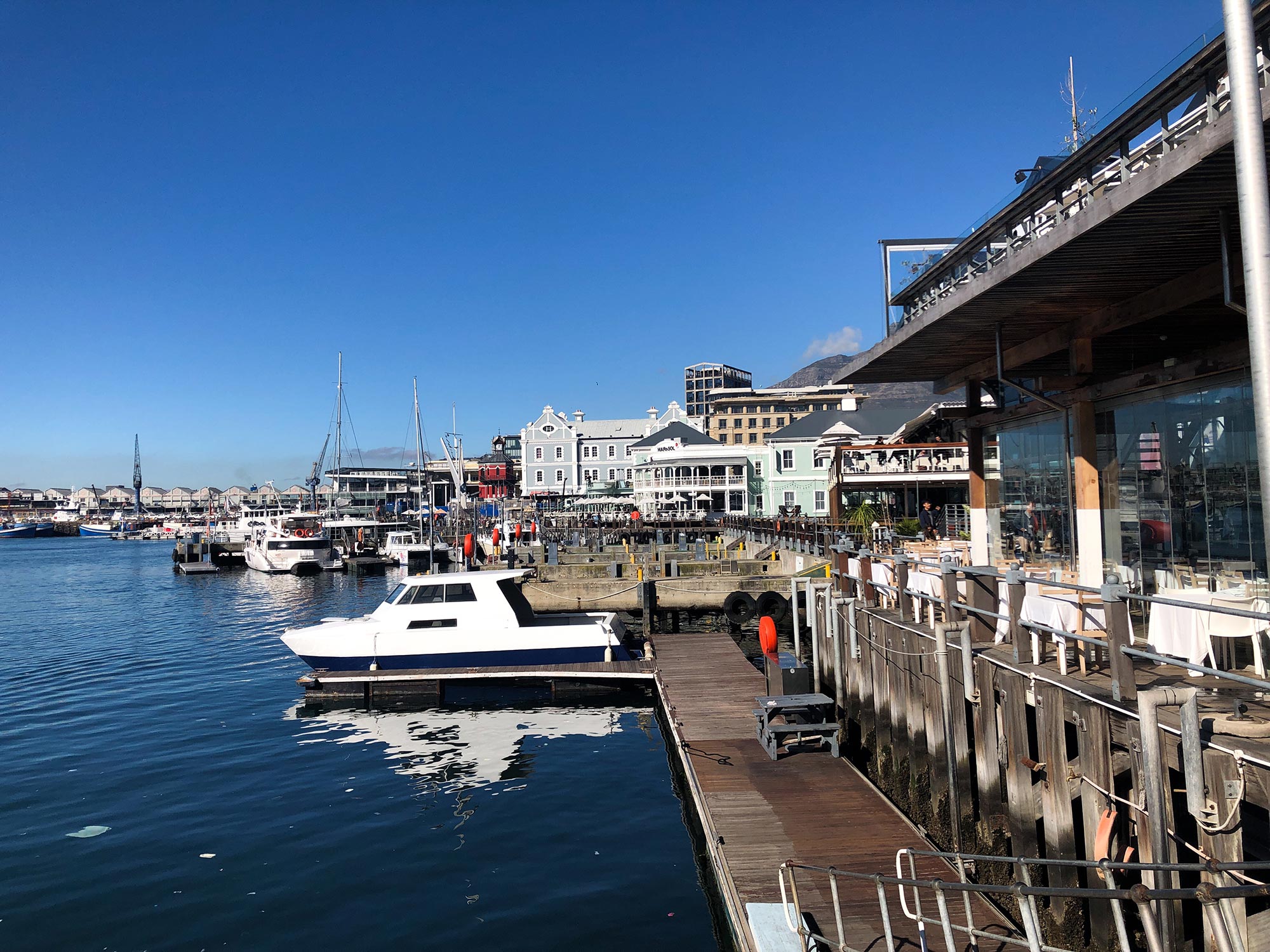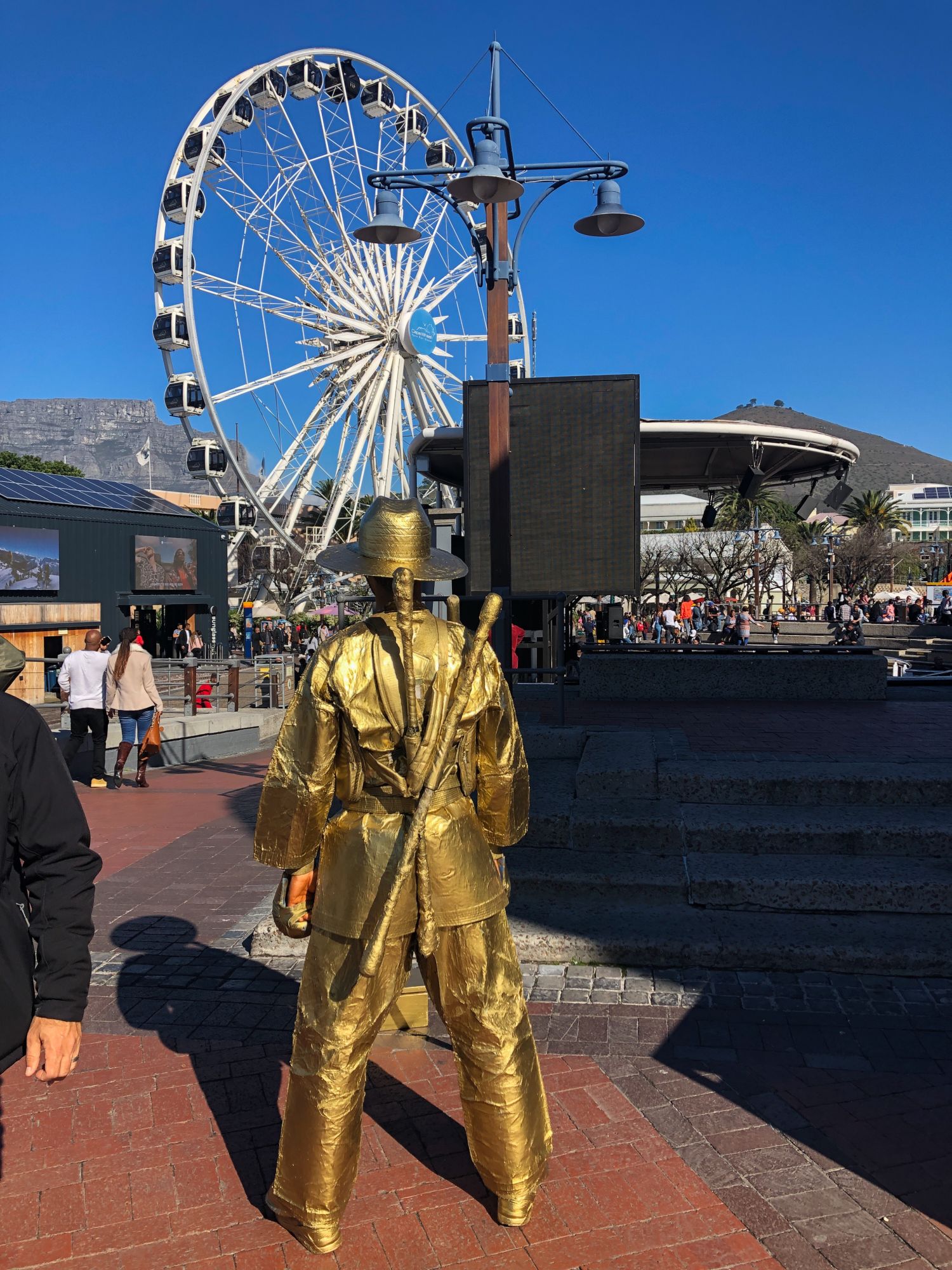 s_3B29AD81-AB66-4500-88DA-707405E336F6.jpeg
s_1F2361C1-0668-4A4F-8E8E-04E3381C6BA4.jpeg
s_29FC74B0-A461-410A-B138-C6DCD0E0934E.jpeg
s_13548349-0CD0-4114-AF31-8886F9259EE6.jpeg
s_16D863F0-4FE0-43A0-BC23-62D66230F0F5.jpeg
s_EDF212C8-BB19-4C12-8B4A-23F45FF33D91.jpeg
s_E3484340-BC7D-4C86-916D-5A6AC5828FB6.jpeg
s_2B33EE4F-8D1B-4BCF-B098-3C60DF415363.jpeg
s_99B718CA-7450-42B9-959A-EE7C007E0F5F.jpeg
s_5A81EA9C-BD0E-4377-B72A-ADE7AA07AF24.jpeg
s_67E46713-DCAB-4B20-BCB5-9AE860A2030F.jpeg
s_9392044D-CFC3-4023-AF18-24DF65F1CD21.jpeg
s_B0C40AF2-9527-430F-A3EC-711C0323F12D.jpeg
s_6BAADEC6-88CE-498A-A650-2433417E86281.jpeg
s_7FCE64FD-ABFD-4716-8F12-D0A5723DBC46.jpeg
s_4967293E-EE7A-4724-AD40-CB74041E0F7E.jpeg
s_A9A9BCF6-5F6E-48F4-B566-78D2C187A342.jpeg
s_9CECBC6F-3B9F-41B4-8374-5C3B7755483F.jpeg
s_0033DFAF-B610-4E98-82A2-F5F5B770816F.jpeg
s_ADDB6EEB-8AE3-425C-A6DB-AFFDE6A6A8FE.jpeg
s_B74E404C-8E22-46F7-843B-CC52A79D4757.jpeg
s_BC2D6505-43BD-462B-8541-233E2544E37D.jpeg
International tourists, making up 23% of annual visitors, add the V&A Waterfront on their itinerary for all of the above reasons, in addition to the 22 heritage sites and tourism landmarks. It's also the starting point to catch the ferry to Robben Island.
Leisure options include yacht/boat cruises and helicopter rides, the Two Oceans Aquarium and the great 360-degree city views from the big Ferris wheel (the Cape Wheel).
Food Market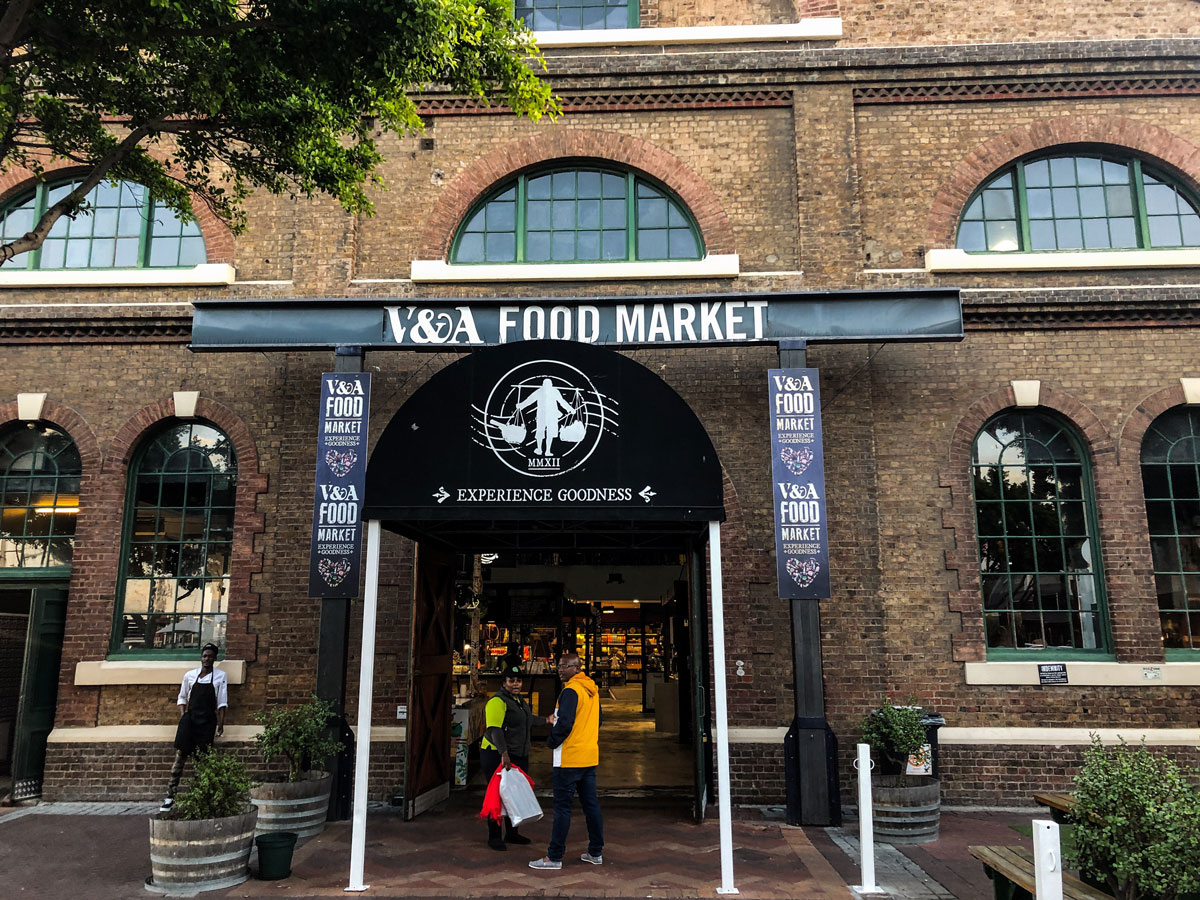 The V&A Food Market, an artisanal street food market, is located inside the harbour's Old Power Station, dating back to 1882, which used to power the Cape Town dockyard. The market offers locally-produced foods at affordable prices. Visitors can also enjoy drinks at two full-service bars as well as some live music during weekends and public holidays.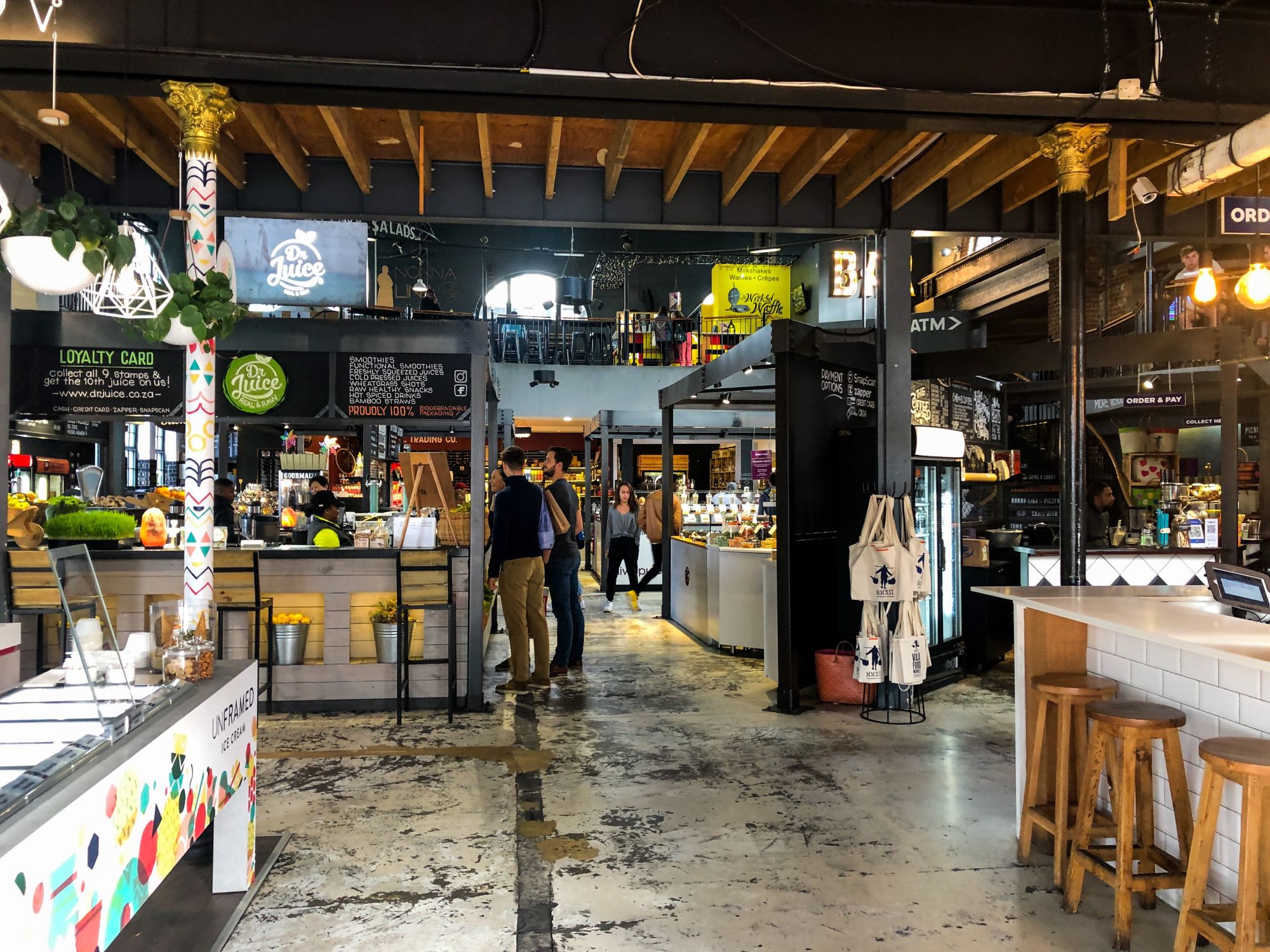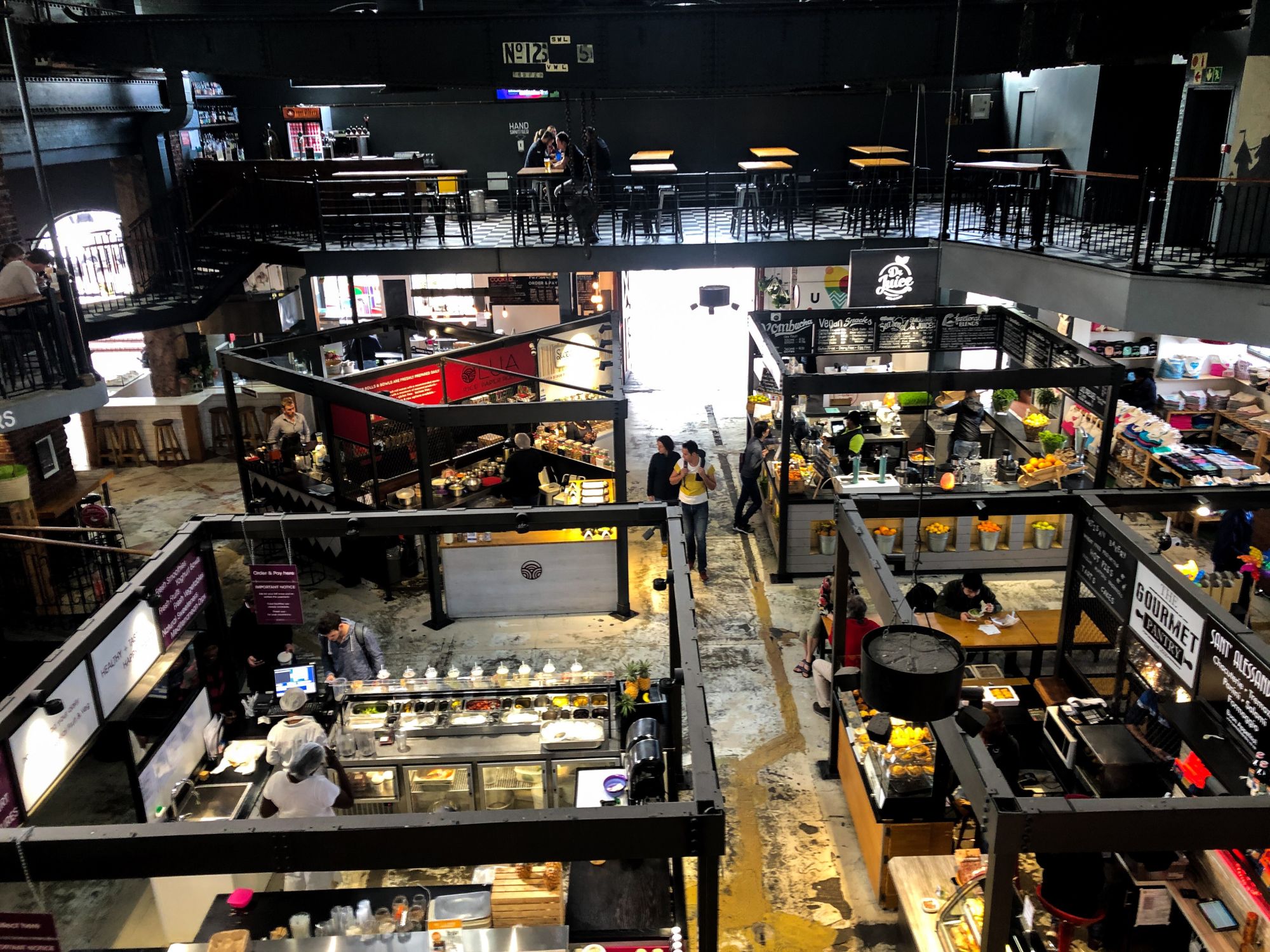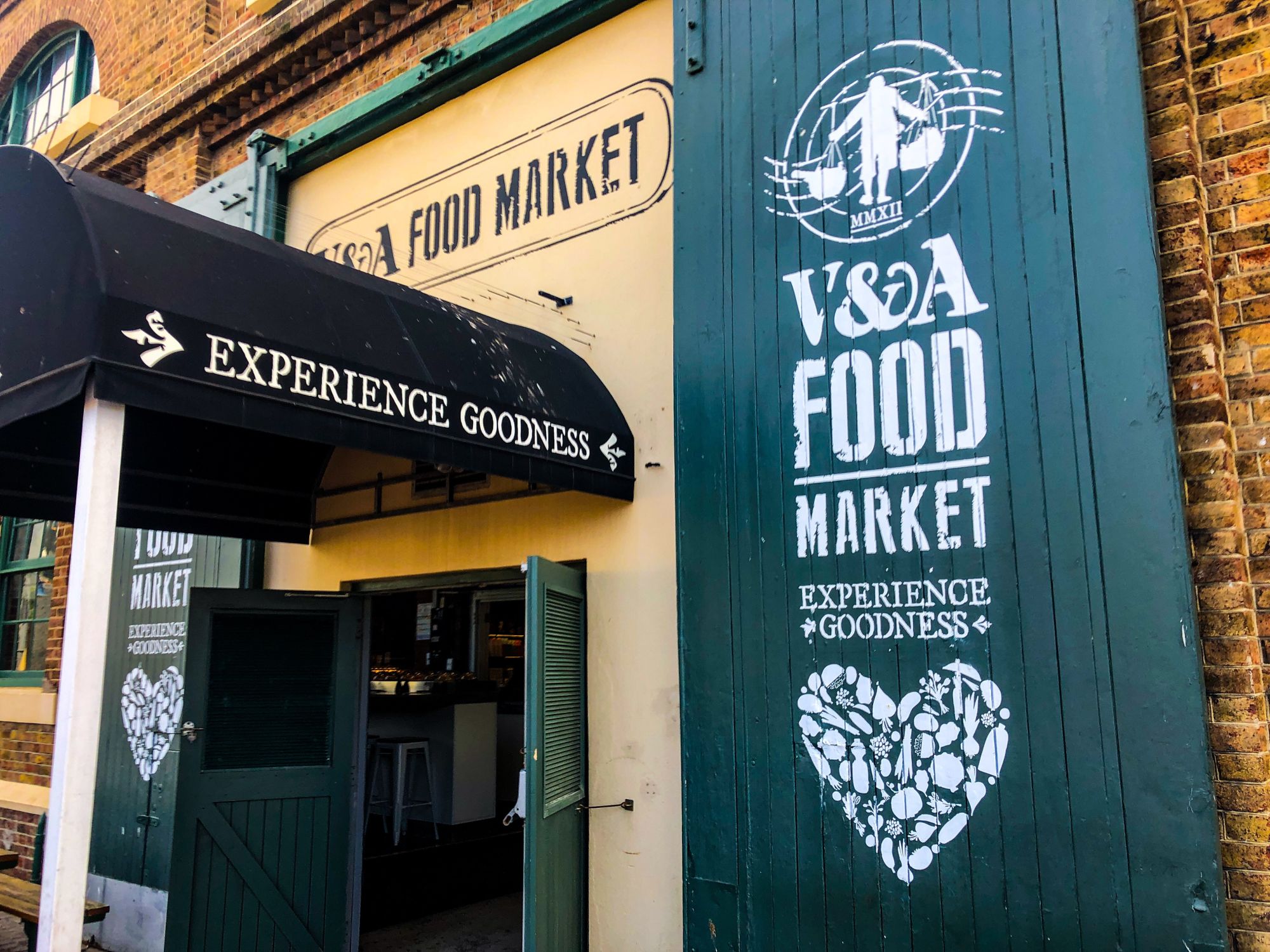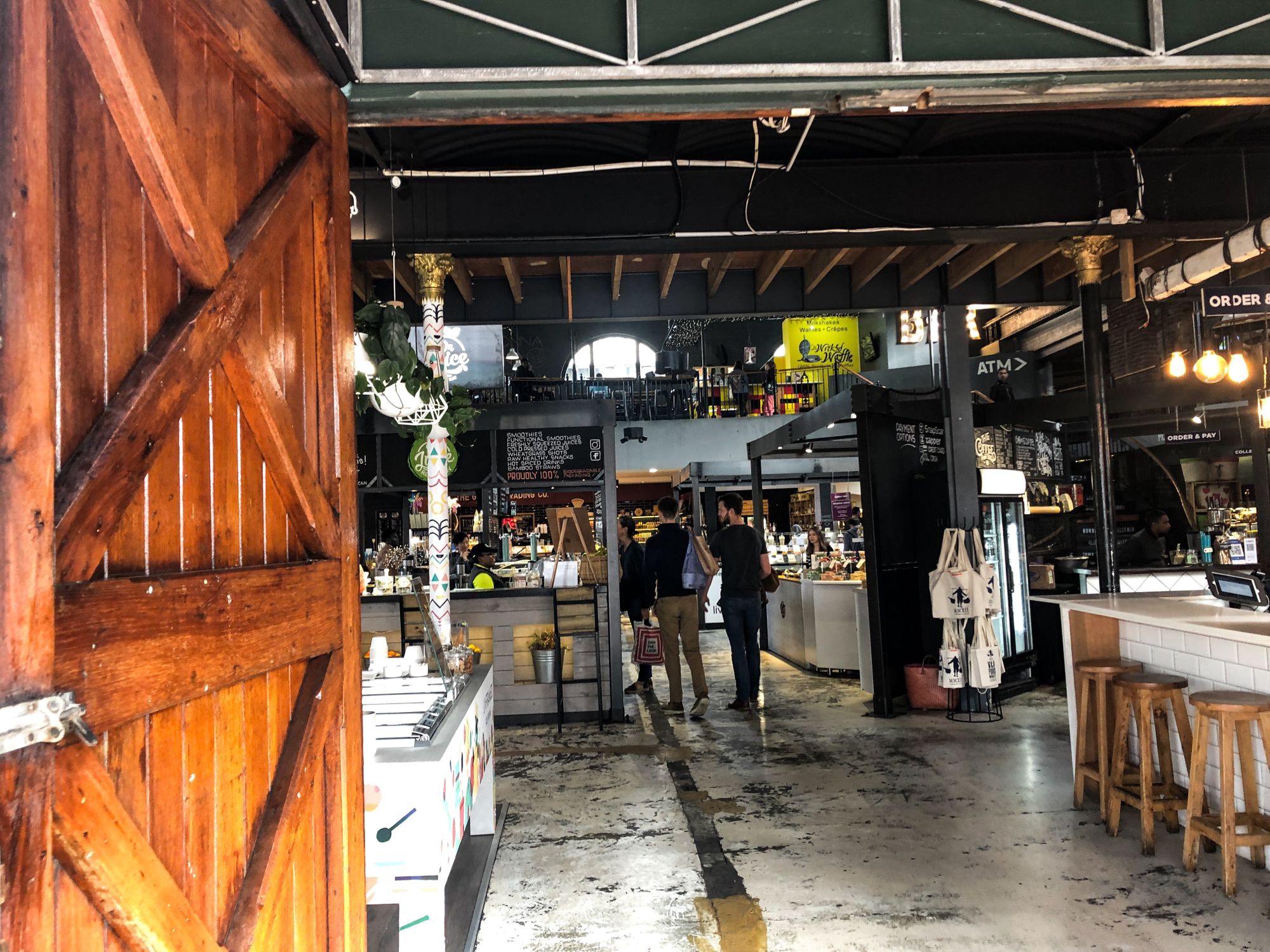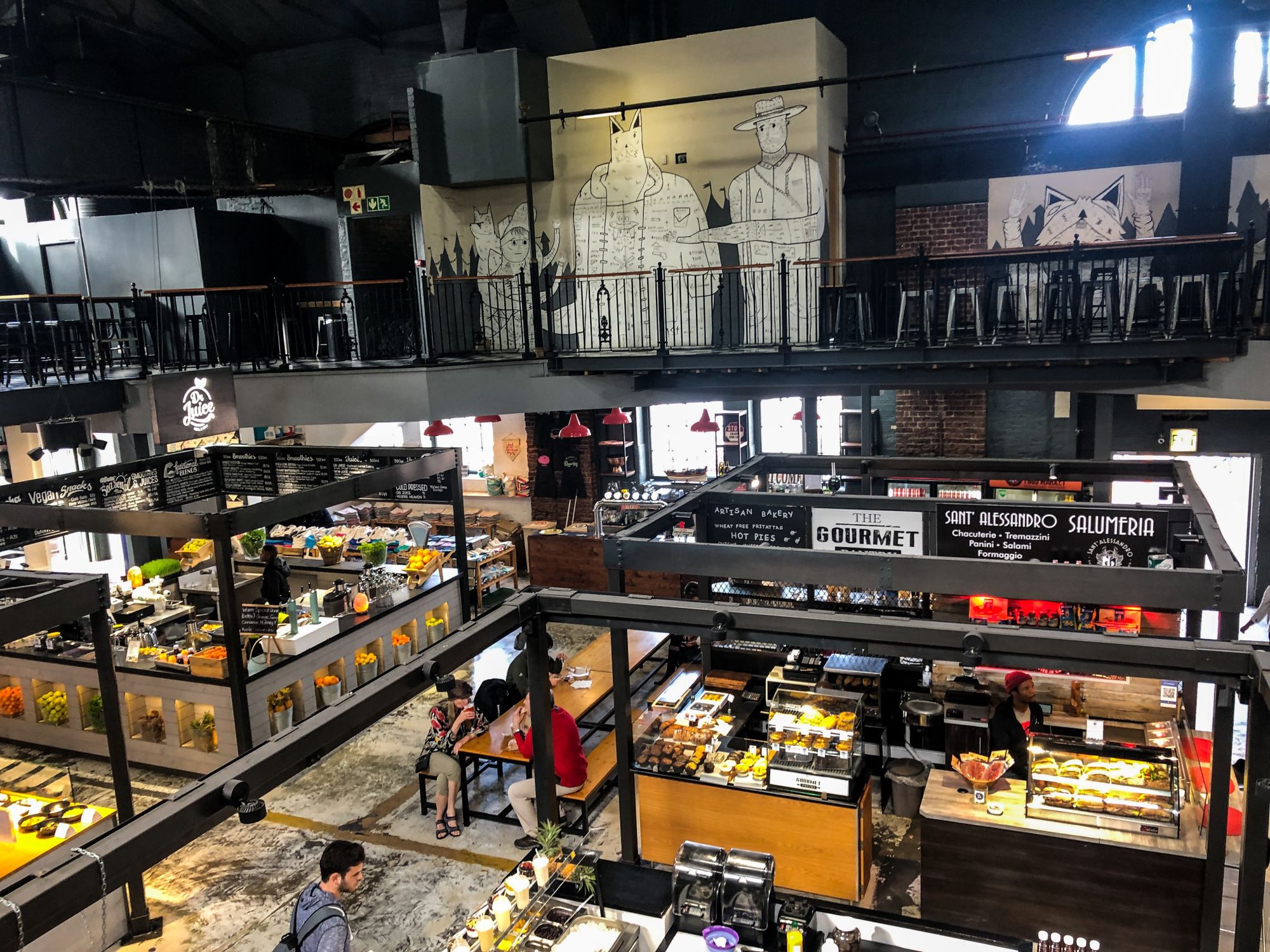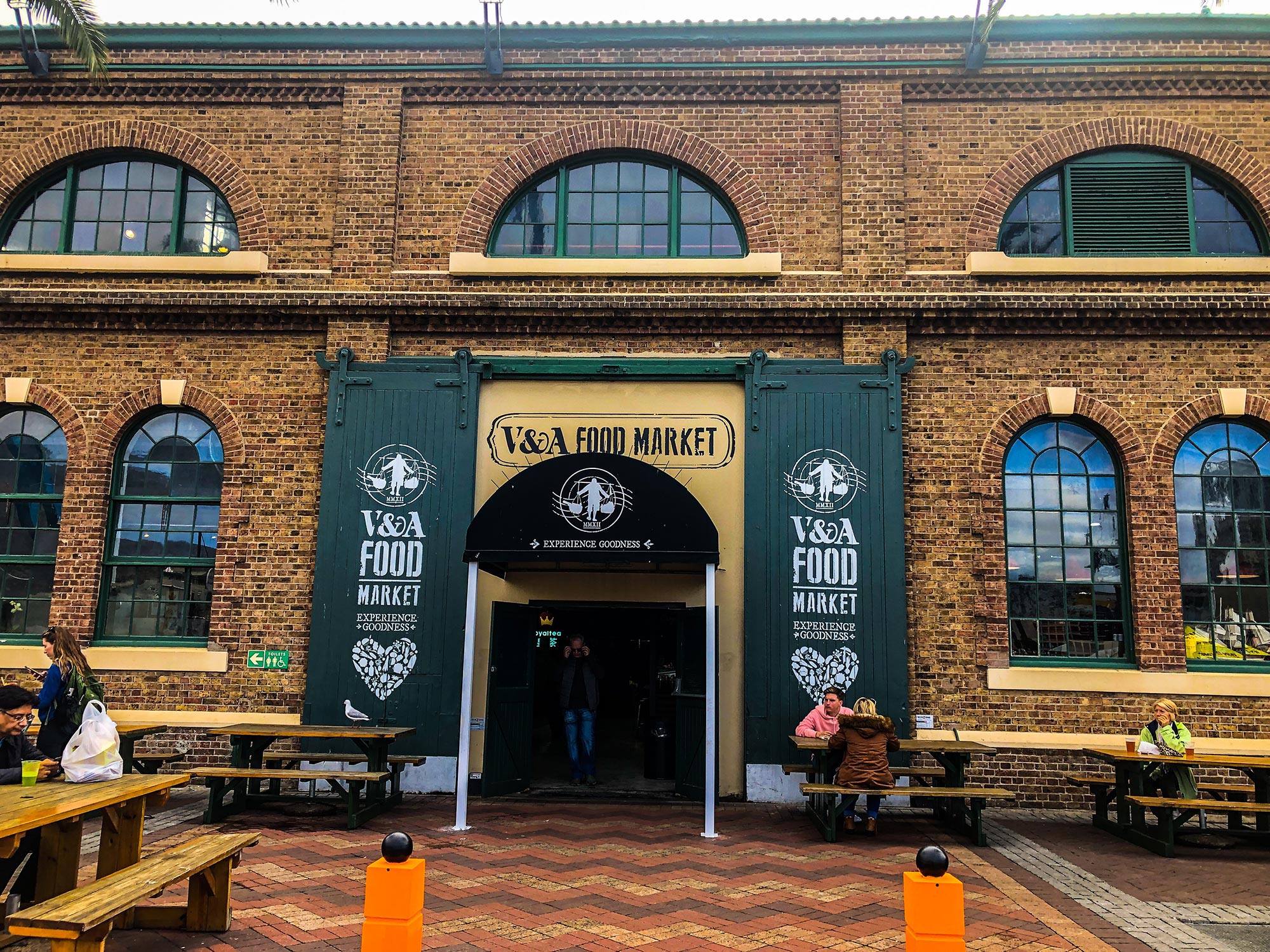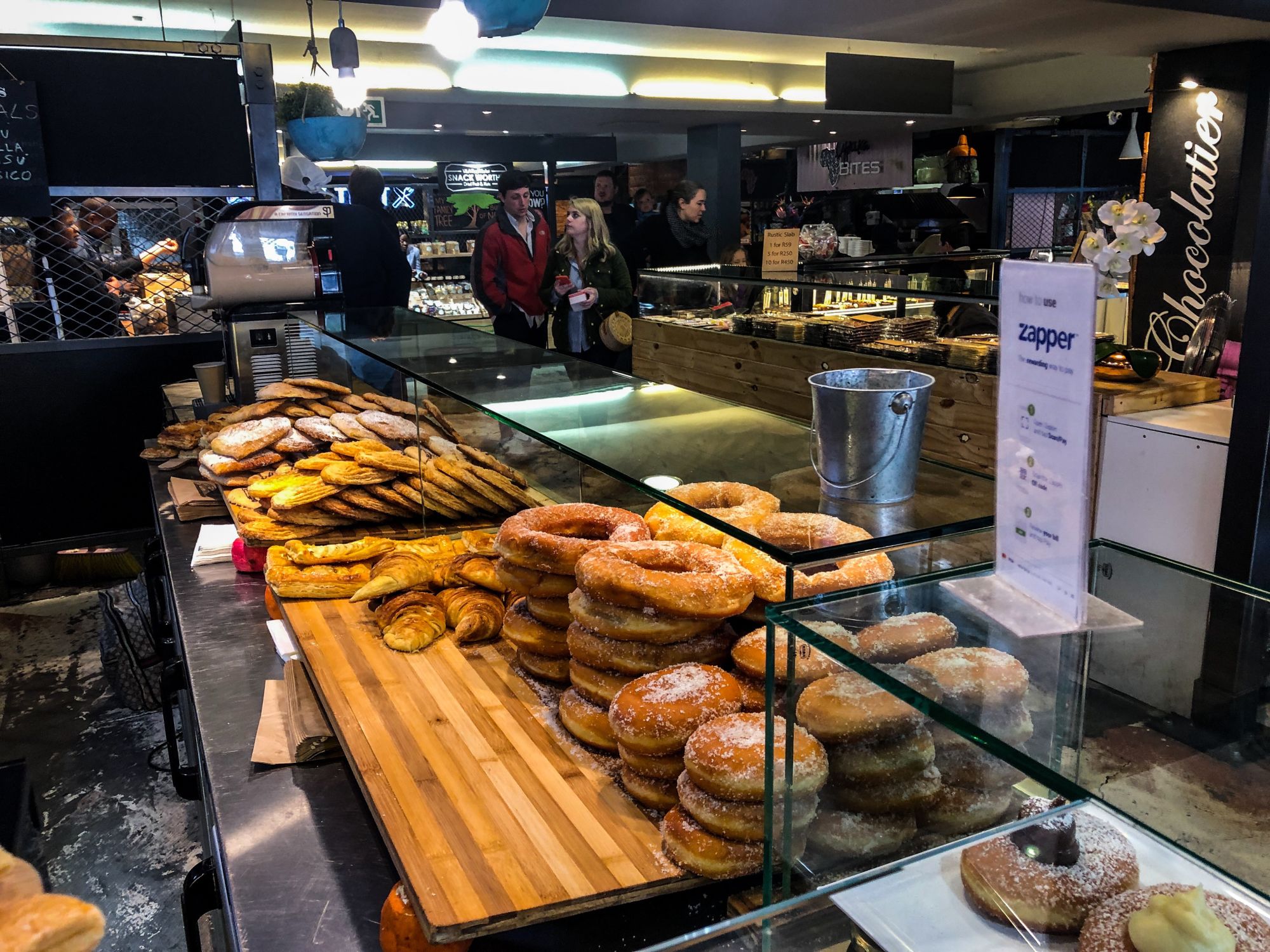 s_01F4E96A-7E33-4B3B-AC26-D208AC58C335.jpeg
s_21960755-EE72-434D-8820-30497882EC15.jpeg
s_8071B7DC-235A-42D3-A672-DBFDAED589C8.jpeg
s_3D9A0961-2097-4ACE-B40B-6CE5C472AAAD.jpeg
s_E4AE531C-3639-4861-9EE6-CCEE0E072949.jpeg
s_B7A67271-964E-48E2-9363-2B81BA3F0BED.jpeg
s_C83F9663-A676-4C4B-9CFD-53E2B5EB03EA.jpeg
Open seven days a week, the V&A Food Market is the perfect option to grab a casual bite or to savour tasty artisanal gelato during a break from the sightseeing and shopping.
Watershed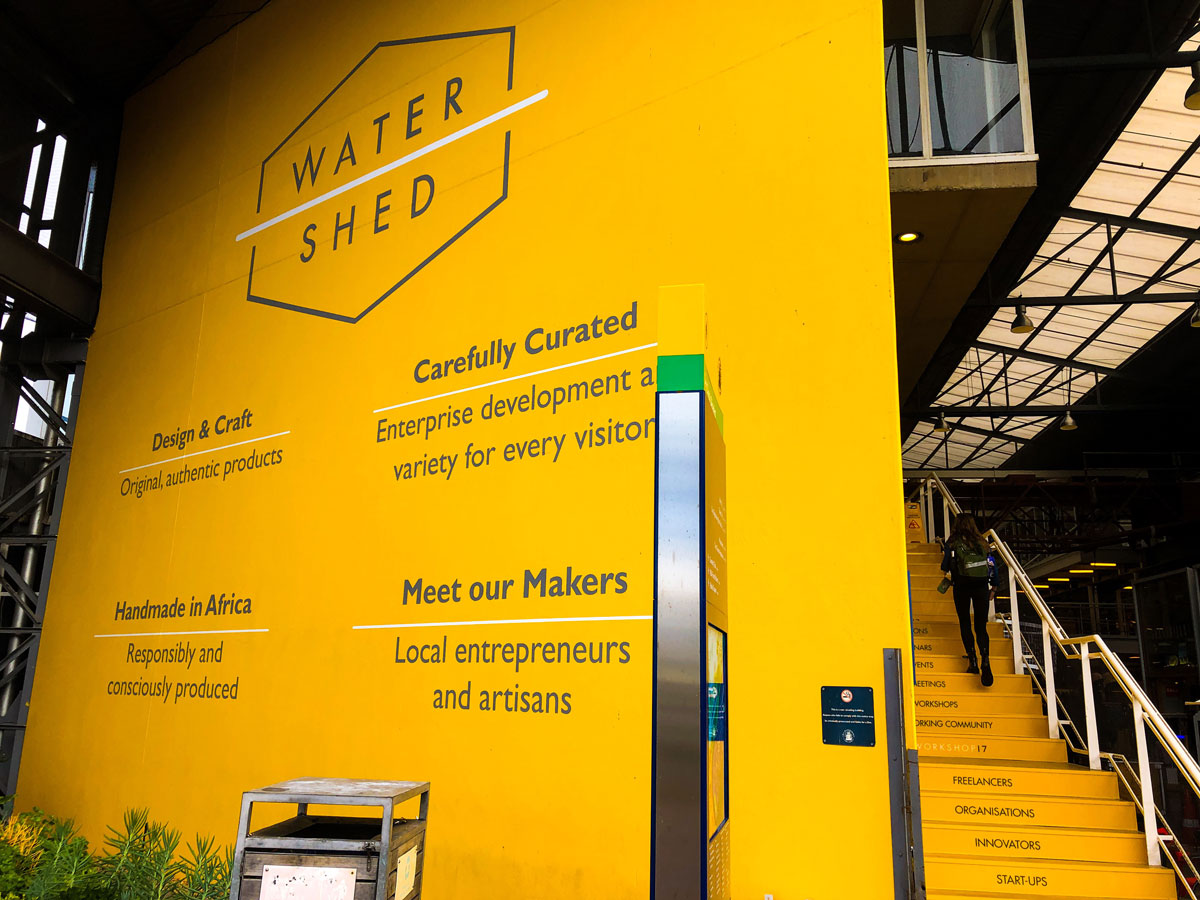 Looking to bring back authentic and locally-made crafts/souvenirs to your friends and family? The Watershed is your go-to place at the V&A Waterfront. This beautifully converted warehouse is home to over 150 small business tenants, among them local artists and skilled craftspeople, representing over 365 brands.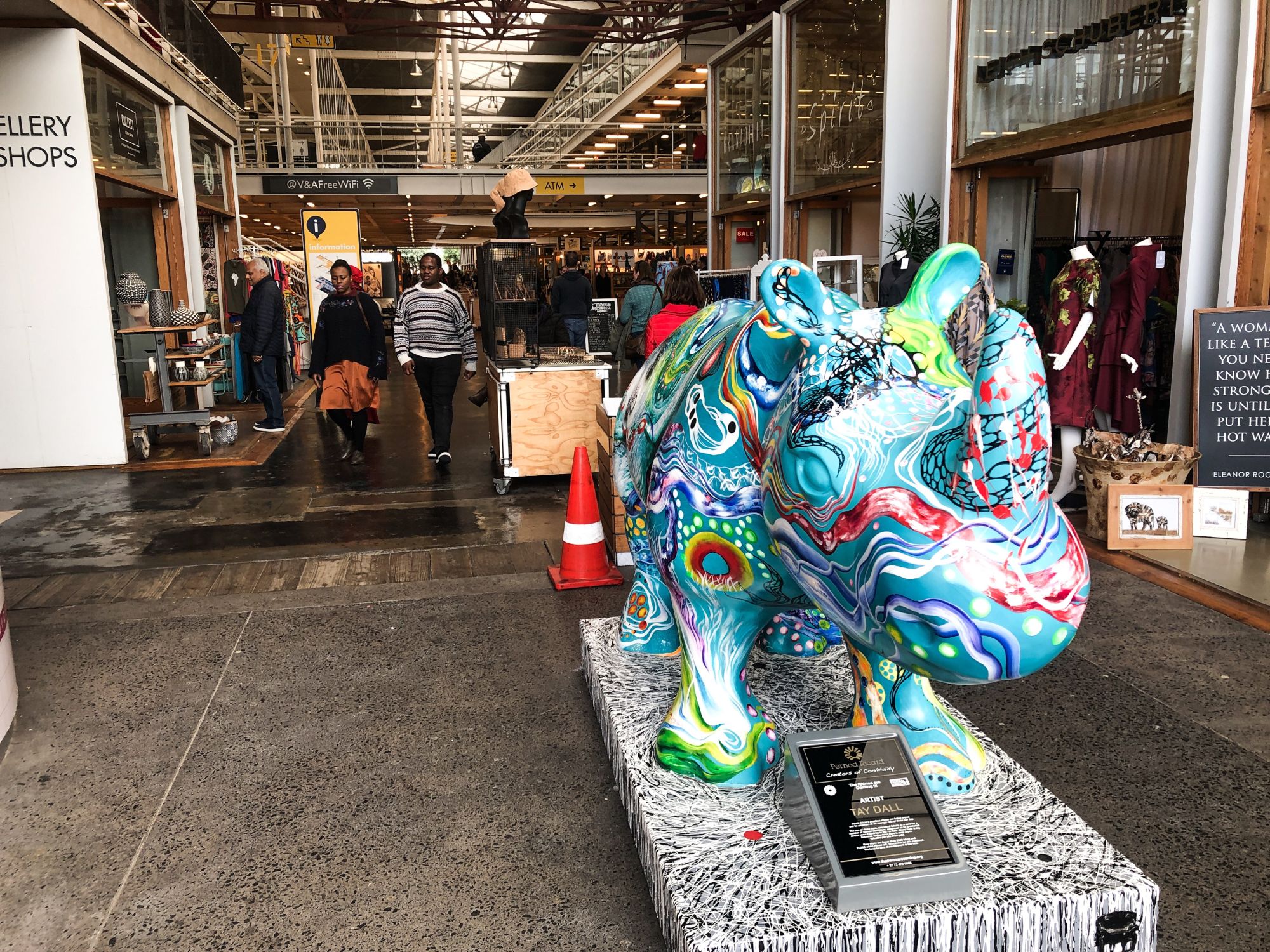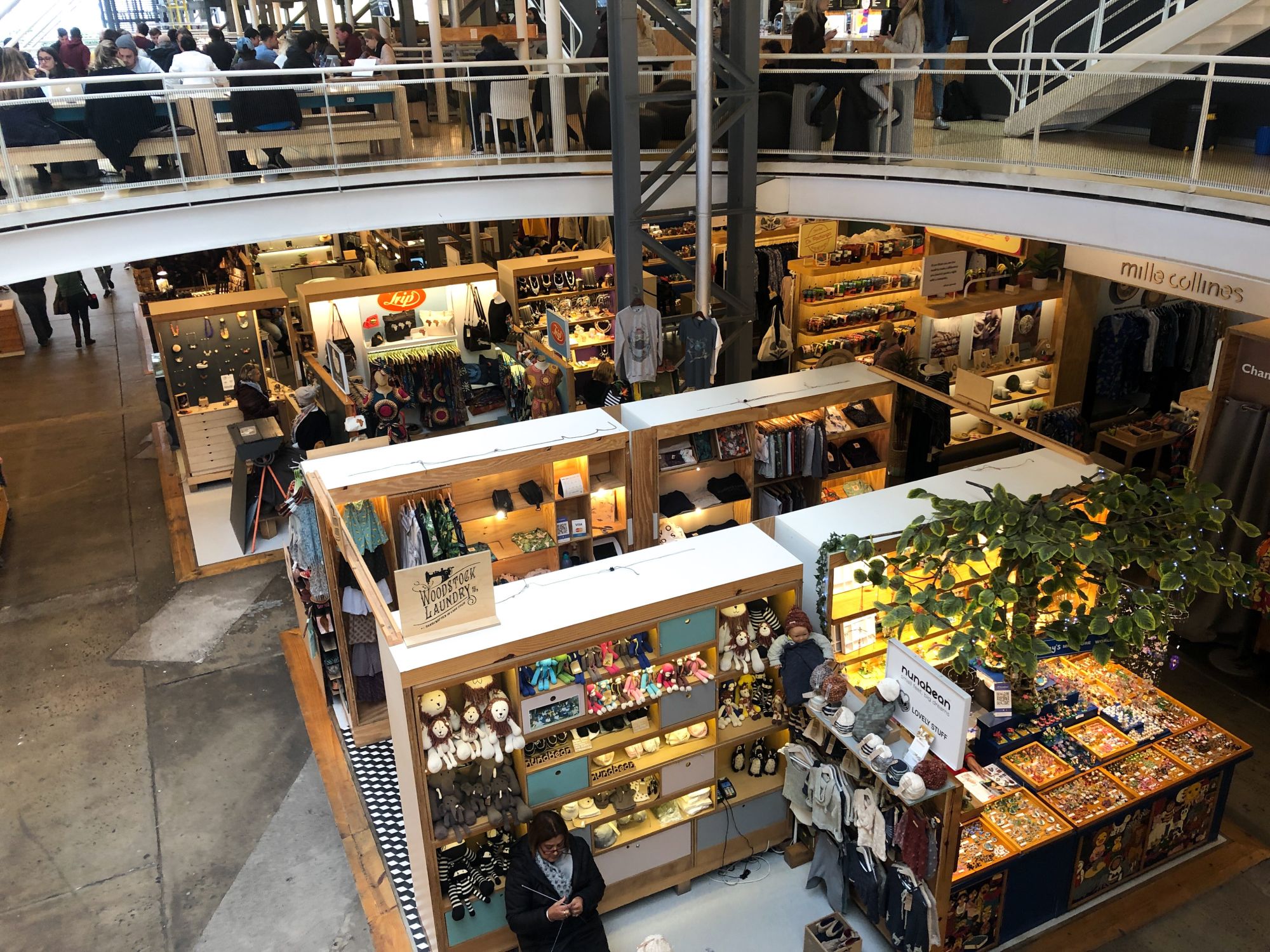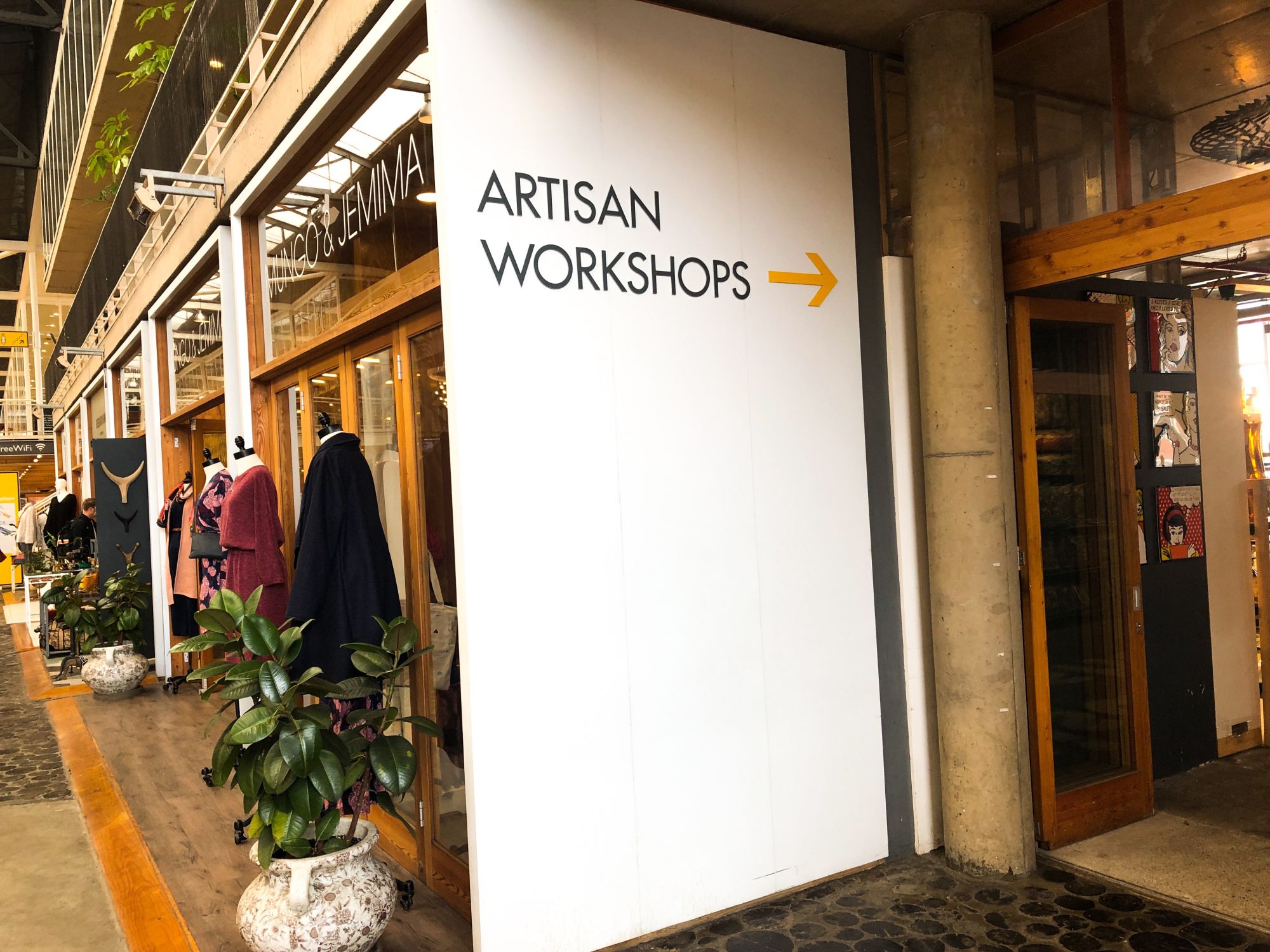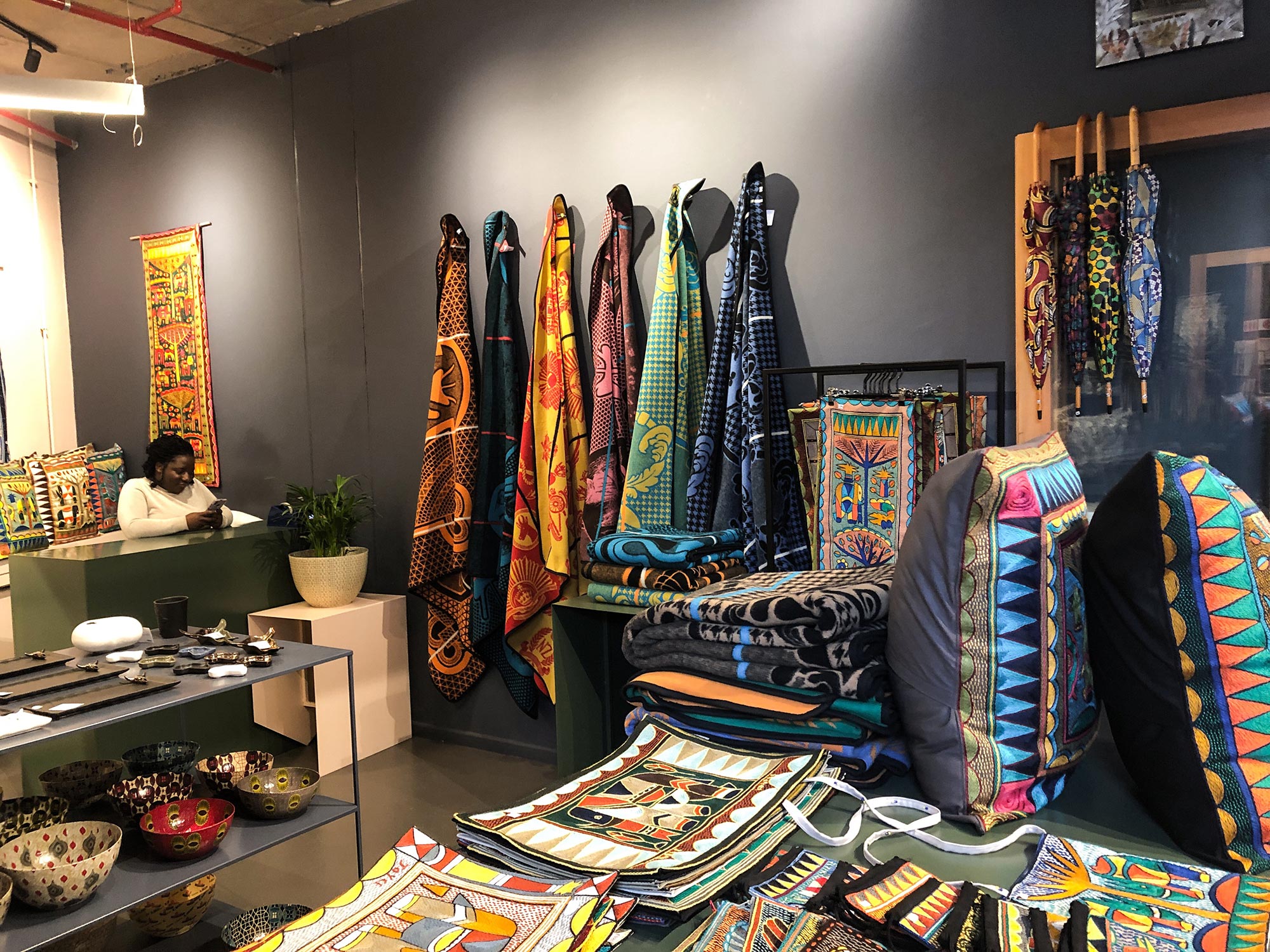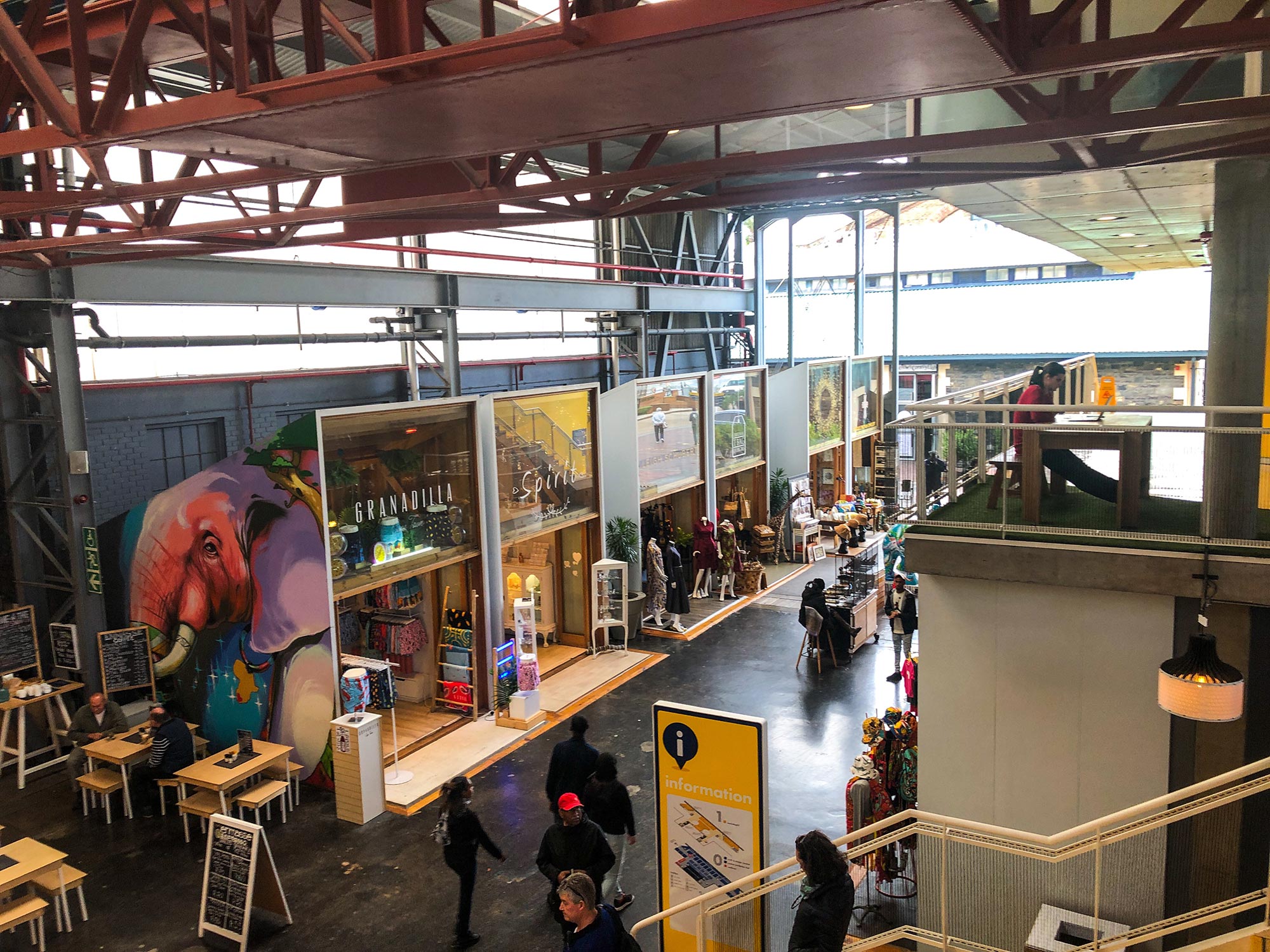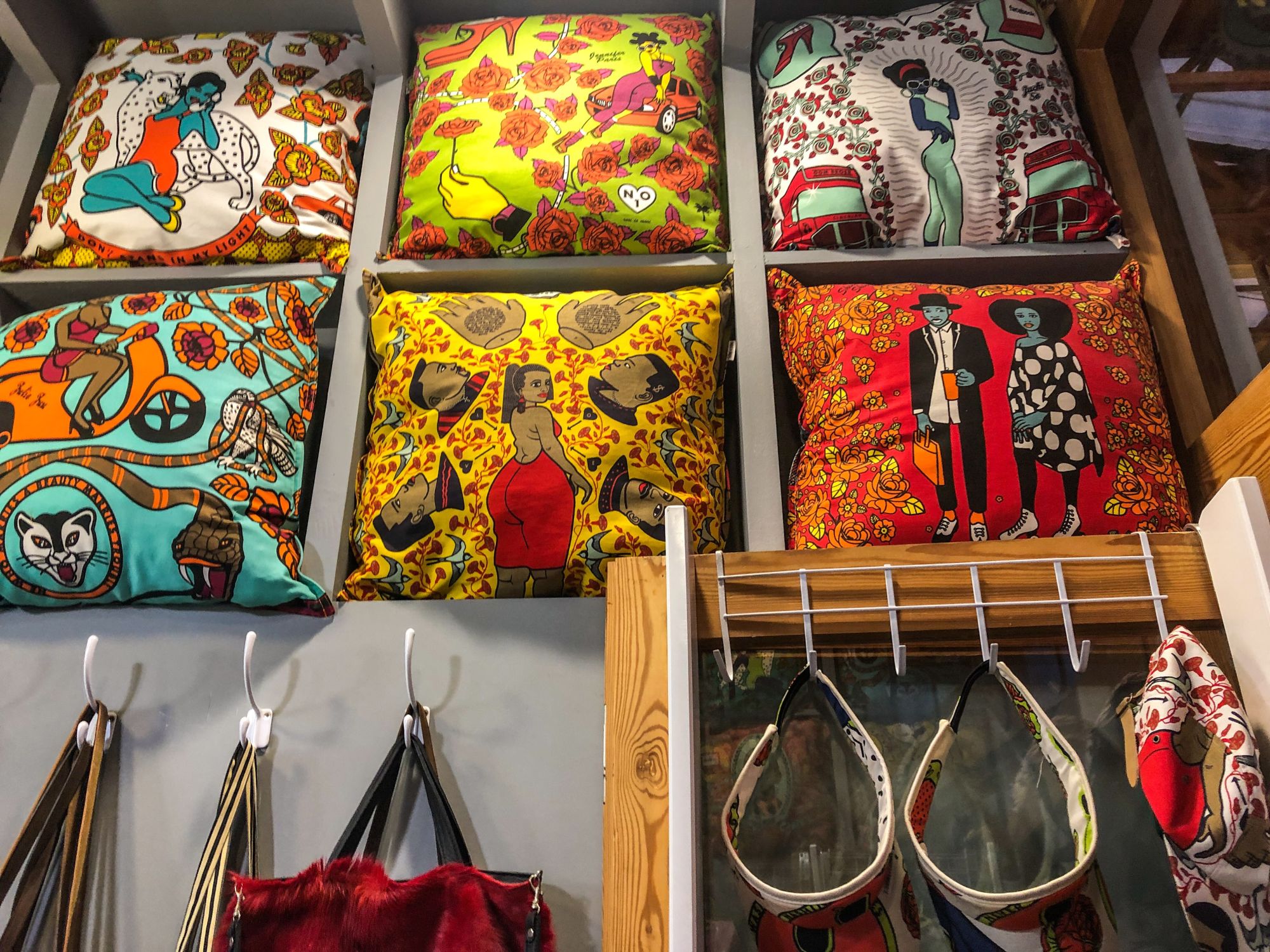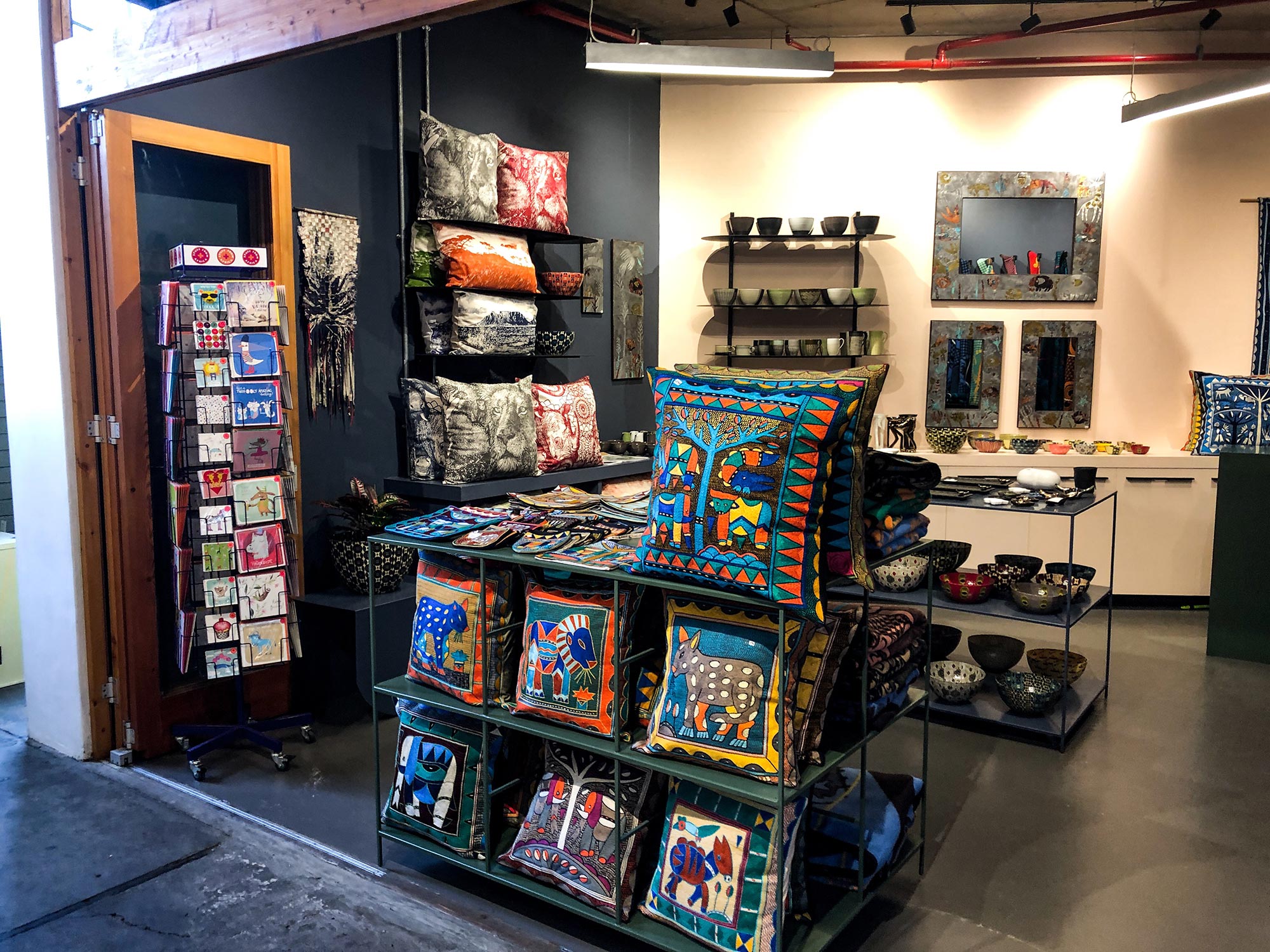 s_3039695C-CE43-4E5C-8713-6EA9105C922F.jpeg
s_A89D0565-5631-4E25-9A49-E183B34C8FA5.jpeg
s_345F34AE-04A0-4594-BB4F-F0C43EBB9707.jpeg
s_6A66F420-DF9A-41B7-A7C4-C93A858E7EB4.jpeg
s_6E05A0D5-D27F-4780-96DD-3B44E6054FDF.jpeg
s_E1954BAA-CF83-4A8A-9A33-8529ECA7F712.jpeg
s_F9EE3315-CB54-4AE3-93E8-CE19B5A71274.jpeg
The 3.6 million+ annual visitors to the Watershed can find a vast array of products from hand-made musical instruments created from recycled materials, paintings, one-of-a-kind fashion designs and accessories, furniture, ceramics, jewelry, textiles and much more.
An innovative co-working space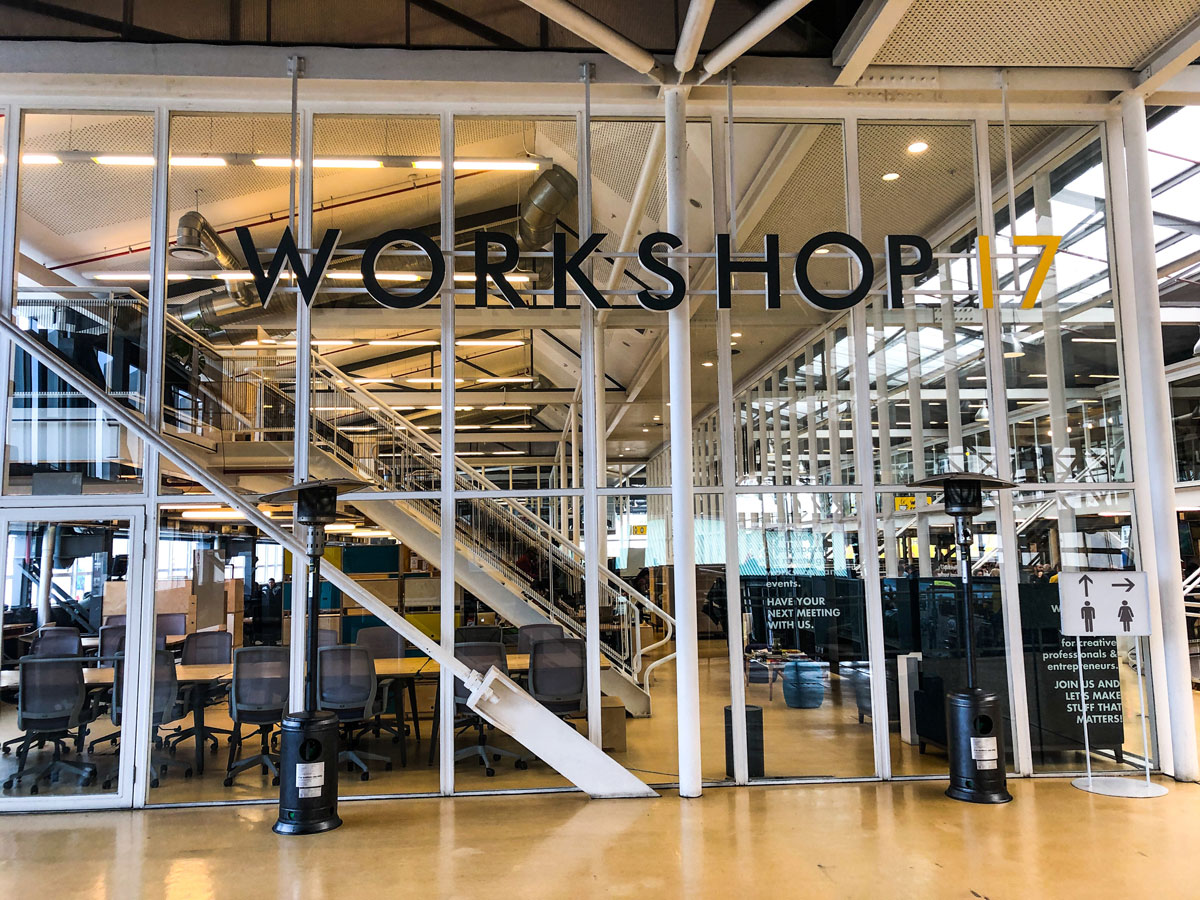 Interestingly, as tourists and locals are busy shopping at the Watershed's ground level, one can observe hard-at-work entrepreneurs building and running their startups up on the second level. Workshop 17 is an innovative coworking space located inside the Watershed offering hot desks, dedicated desks, meeting rooms, and private offices to local entrepreneurs as they brainstorm their next big idea.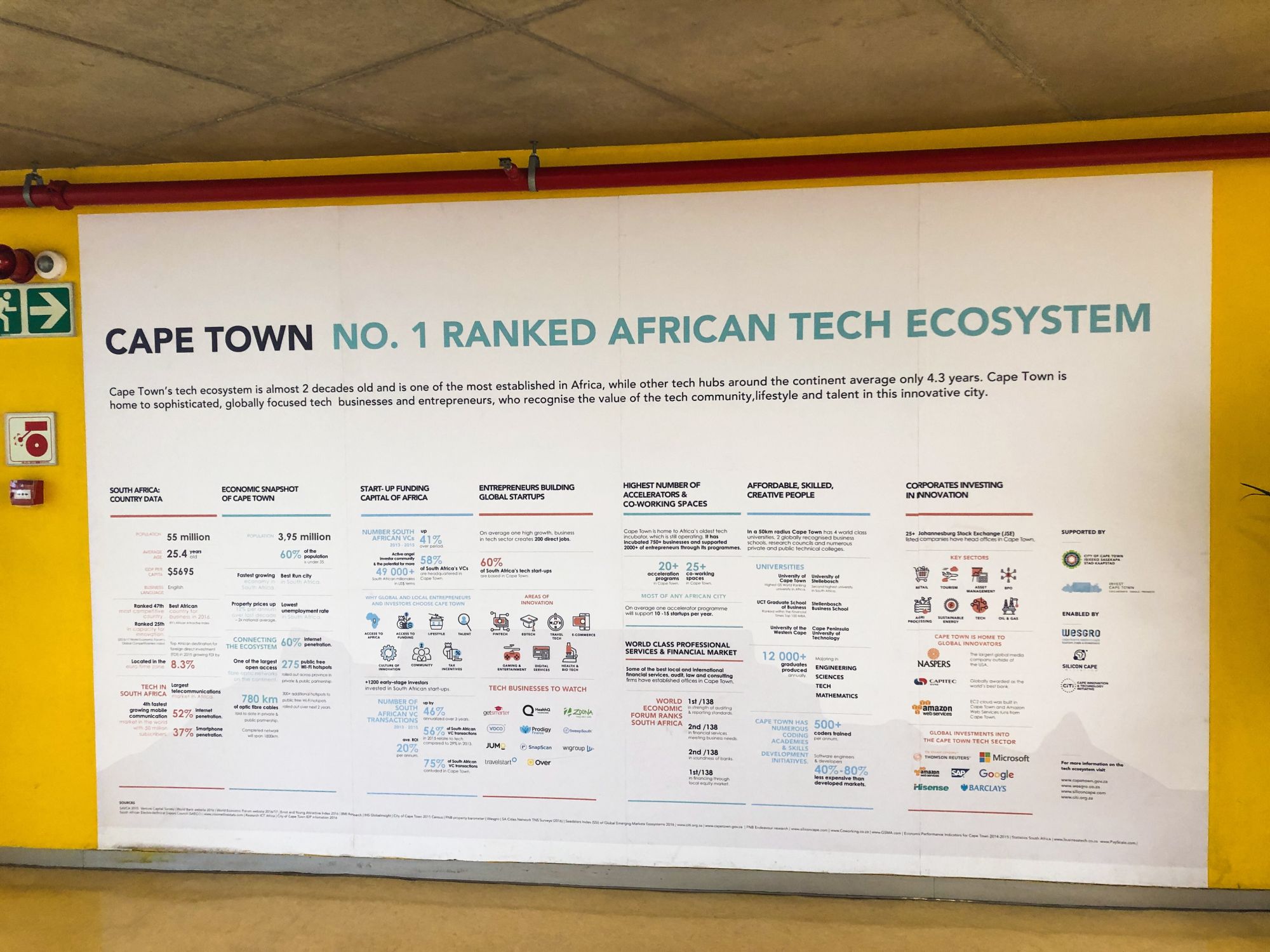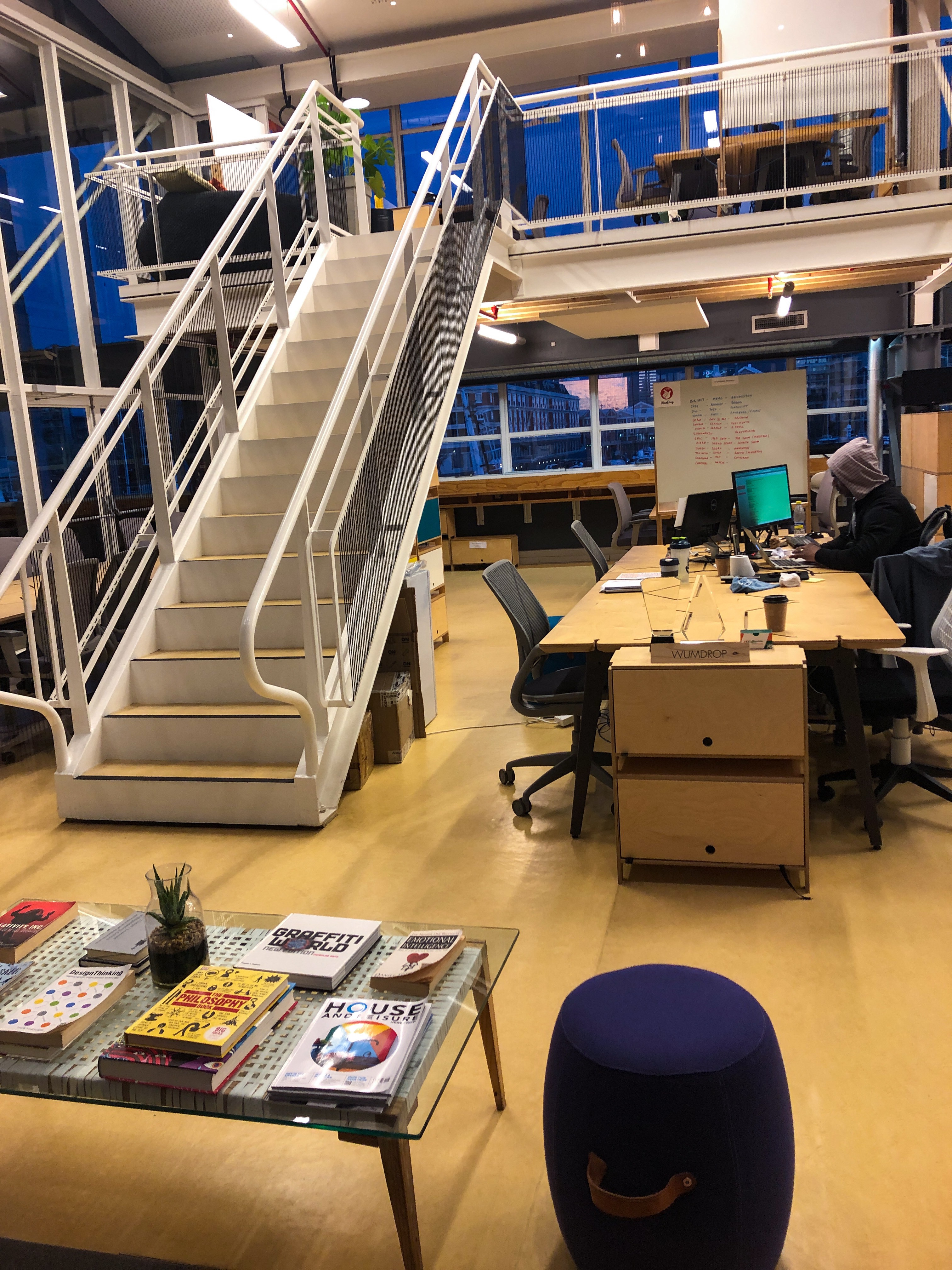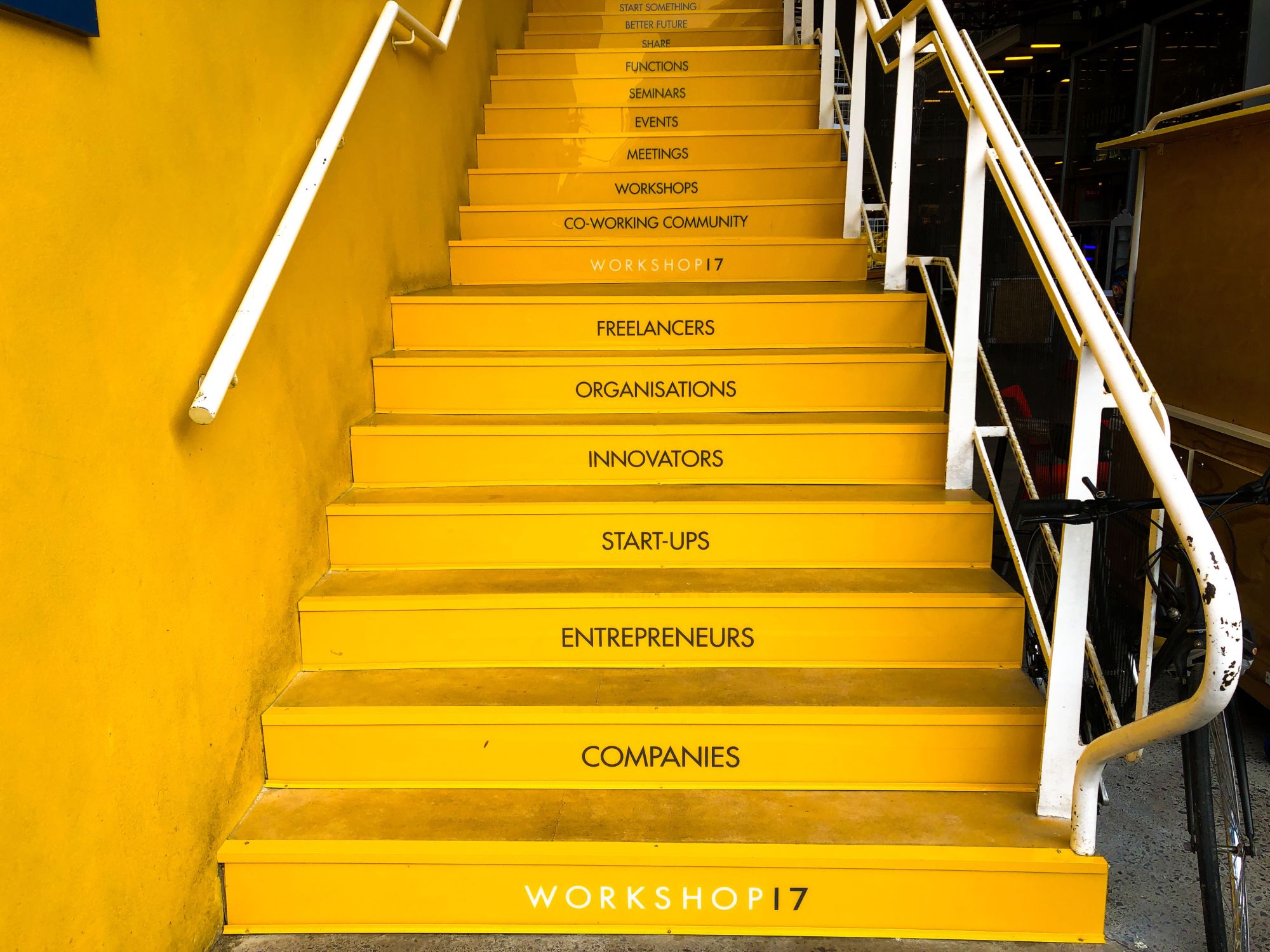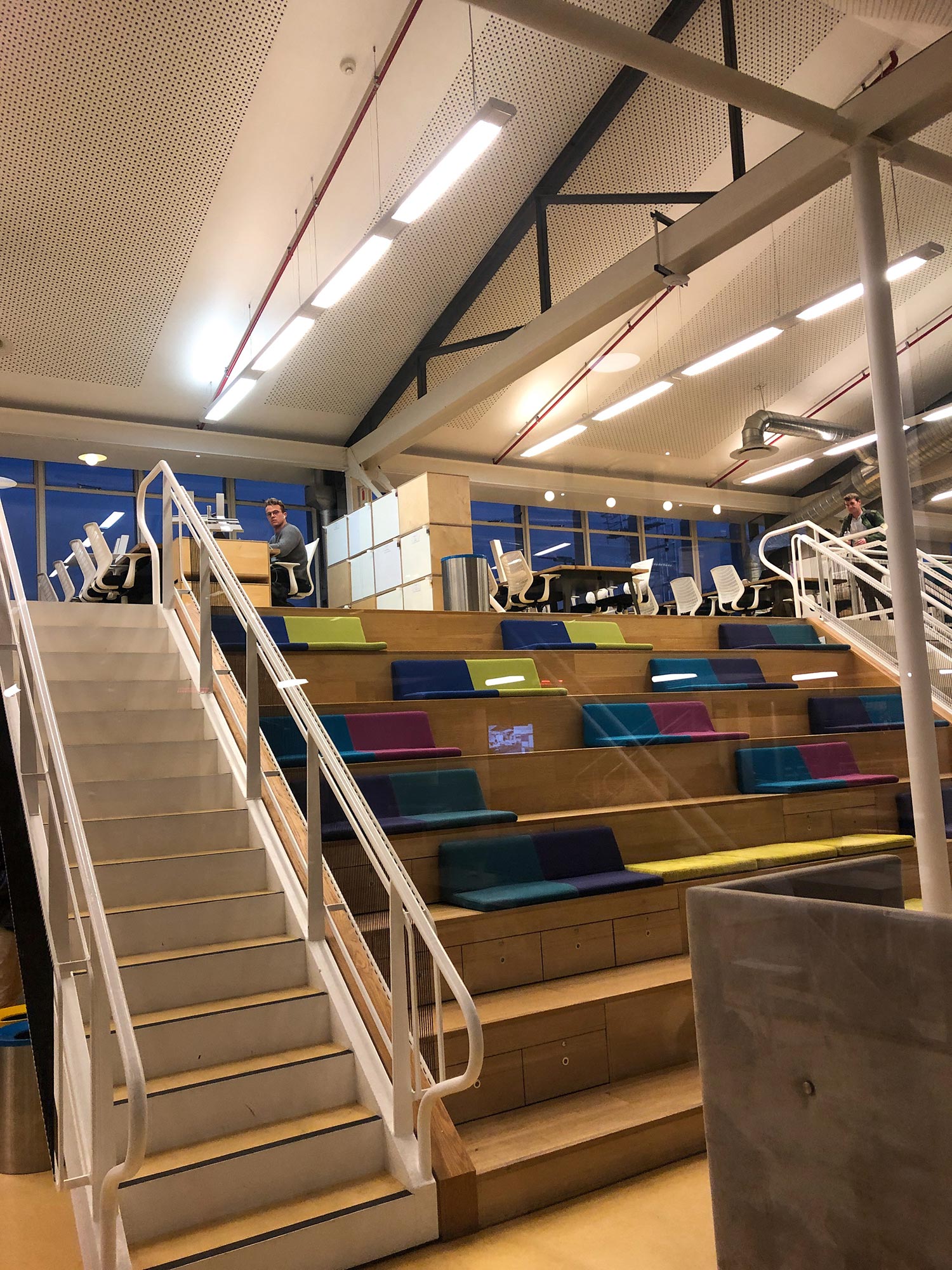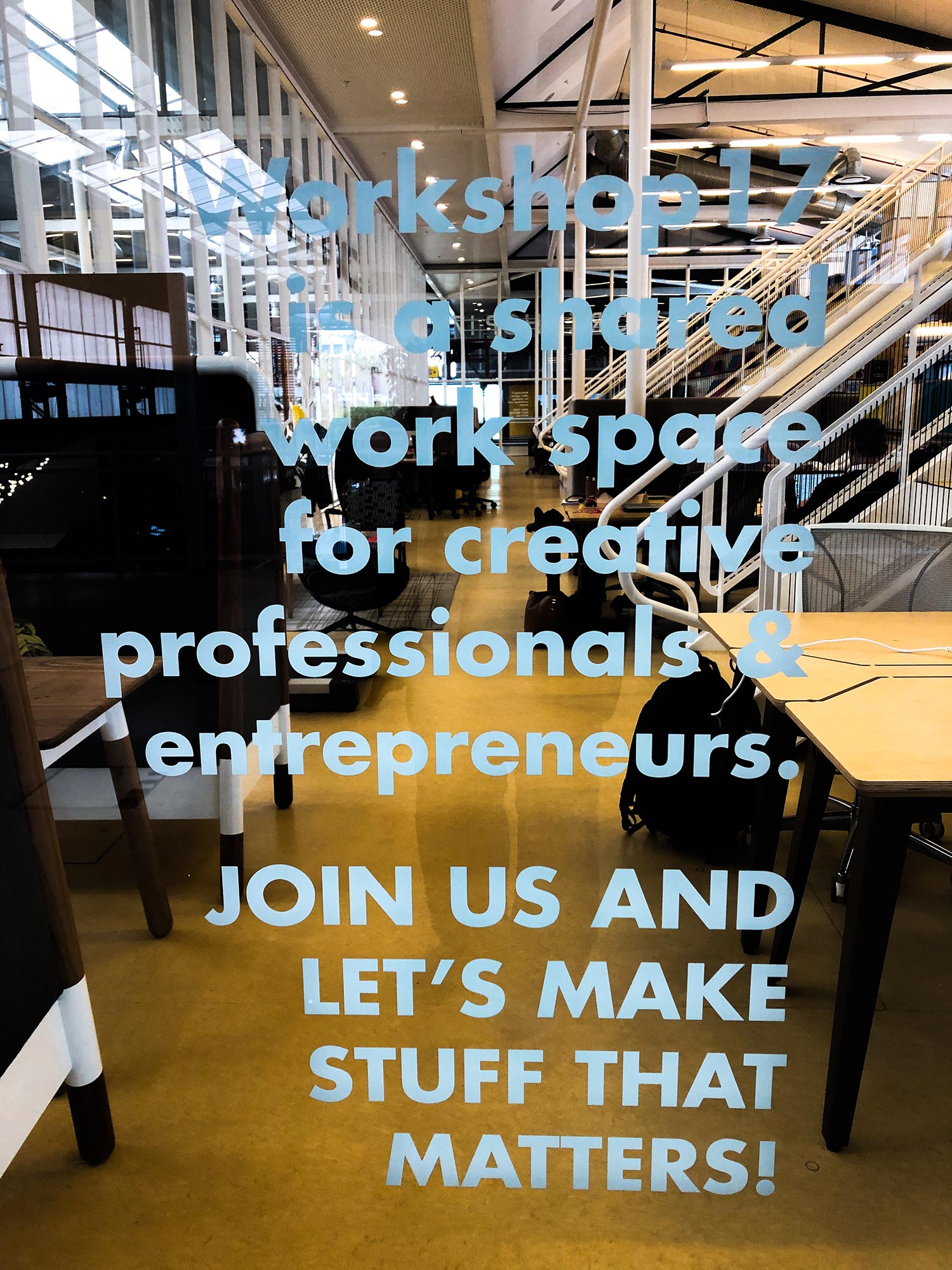 s_5A7EDC94-7FF8-4CB8-B96D-FC2616E81DE8.jpeg
s_547A52D6-B2AC-47B1-B315-34598AC16FB1.jpeg
s_A4BD6B8F-384D-46C0-AFEF-F905C23E2BCA.jpeg
s_1055D4B5-31C1-4732-901C-FE1C0F30FC86.jpeg
s_0F0DB371-4FB5-4C62-83F9-7472829F24A4.jpeg
---
Featured tours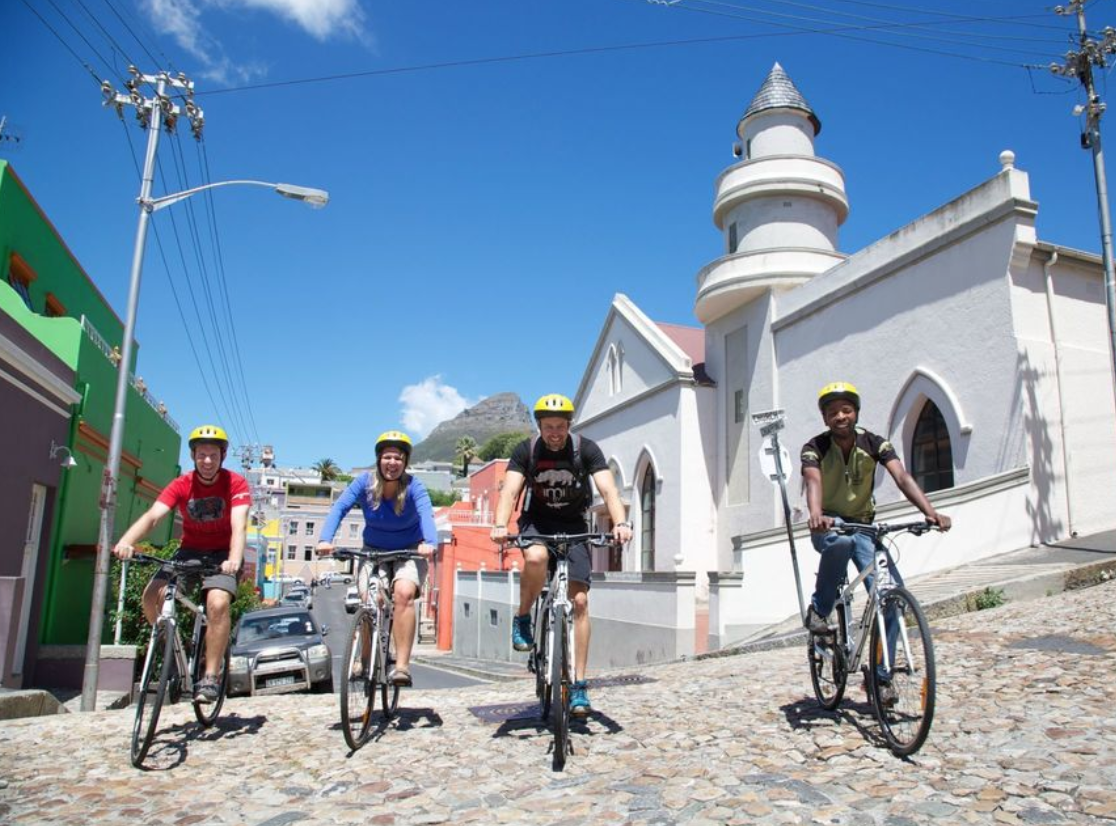 Bike tour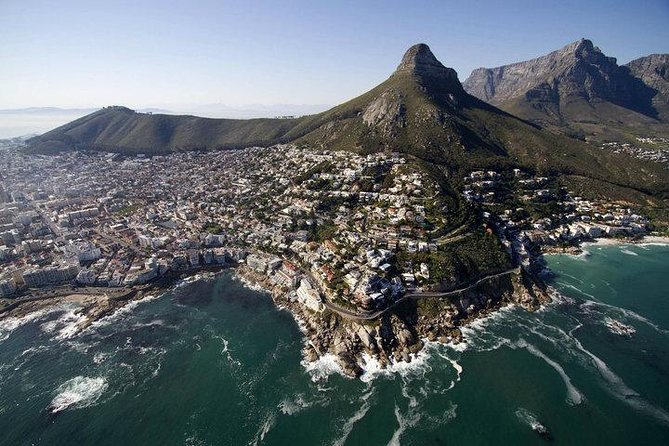 Helicopter tour
Cape Town Helicopter Tour: Atlantic Coast (20 minutes)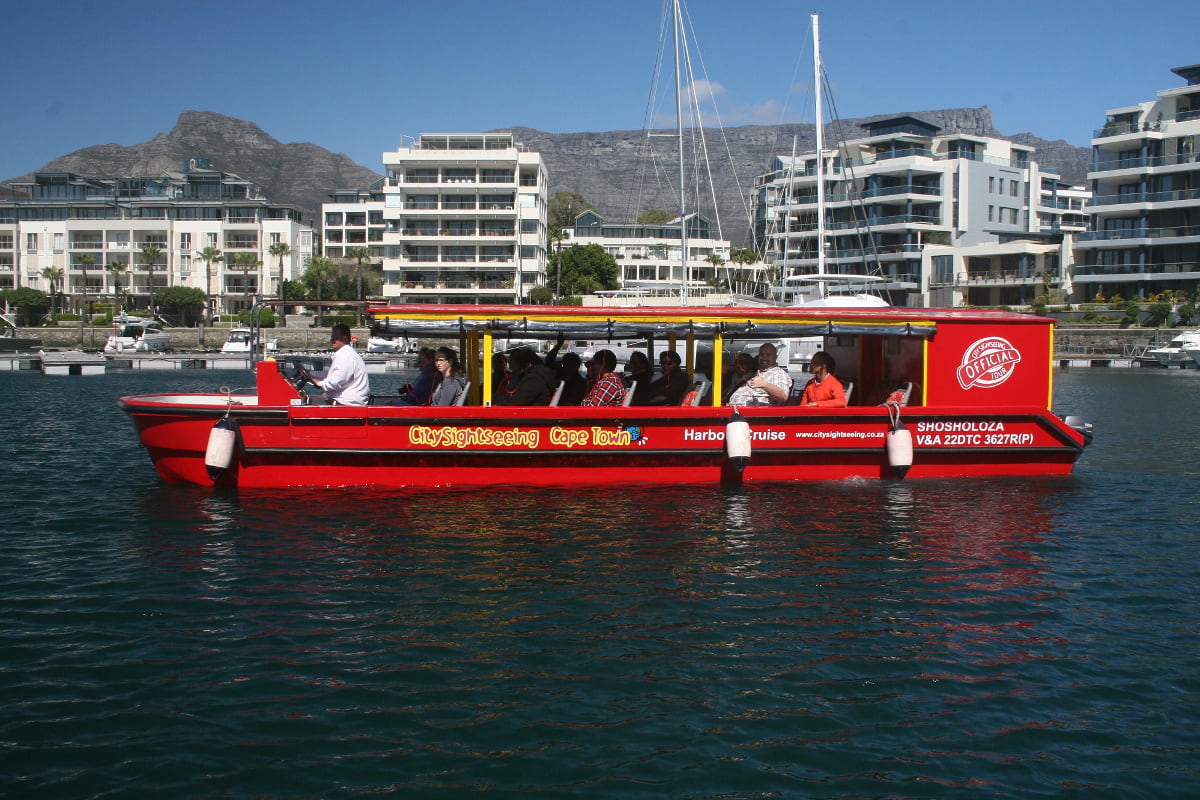 Flexi pass
Related articles