The Houghton Hotel is Johannesburg's newest 5-star property. It's so new that I wasn't even listed on the Uber app. I instead had to add the adjacent Houghton Golf Club's address as a substitute. It's located a bit out of the way and a perfect option if you're looking to stay in a quiet area, away from the hustle and bustle of central Johannesburg.
Downtown is still a quick 5-kilometre taxi/Uber ride away though. The hotel is located between Johannesburg's bustling CBD (central business district) and Sandton.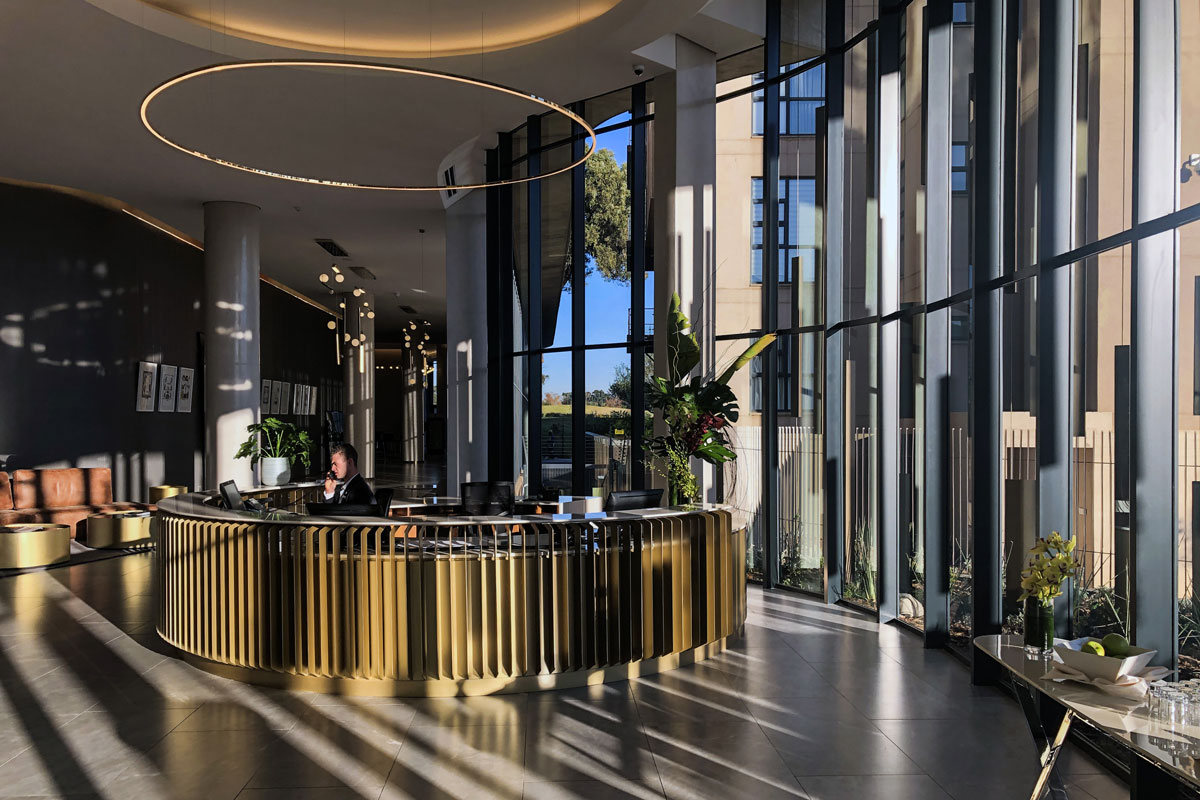 Opened to the public in May of 2019, the high-end hotel offers seven luxury penthouses, four presidential suites, eight executive rooms, and forty-six king rooms. Amenities include free in-room WiFi, a spa, gym, three restaurants, on-demand physiotherapists, and even an on-site plastic surgeon — if that's your thing.
I was definitely impressed with the king suite I booked. It's was one of the most spacious hotel rooms I've ever stayed in; also one of the most stylish.
s_2715A8DF-484D-4EB7-9369-D9614332831B.jpeg
s_94B46157-C89A-430B-8BED-3DB255BF4B09.jpeg
s_327AE85C-D86F-4697-A557-93C08D405C13.jpeg
s_46C60FAC-8C67-4D21-8A3B-A6C84FC65E5D.jpeg
s_9C493671-D13F-4B3E-A14F-607B42BC1E38.jpeg
s_9028A34E-9BDF-4A88-B8B4-9B4F5F4F9082.jpeg
s_8B501EC1-A60A-4C8E-A186-4203F8869FA2.jpeg
s_F963E18D-A67B-46DC-86A5-0B0DB20258FB.jpeg
I'm not much of a coffee drinker, but the rooms include a Nespresso machine. The deep soaking tub was also a nice touch.
The only thing I found underwhelming was the breakfast experience at the delicatessen. The complimentary breakfast options are rather limited. It only includes cold options. You must also be careful not to reach for the cakes section because that's extra. Knowing what's included or not is not obvious.
If you're ordering breakfast à la carte, the food is very good. So it's probably best to budget for breakfast to not feel constrained.
But overall, the stay was a great experience. The staff is very friendly, and their professionalism level is on par with a hotel of this calibre.
Related articles